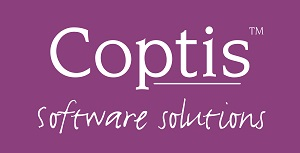 Coptis Software Solutions for Cosmetic R&D
8 Rue Ernest Gouin
78290

Croissy-sur-Seine
78290
France
+33 1 39 04 23 40
COMPANY INFORMATION
COPTIS offers performance software solutions specifically designed for Cosmetic R&D laboratories. Our team of cosmetic chemists and IT specialist is dedicated to the continuous improvement of our products by utilizing the benefits of our cosmetic expertise, Users Club and direct recommendations from our clients. Our main goal is to ensure that all our users benefit from the ongoing evolutions of our systems.
This is why the Coptis solution has become the standard in the cosmetic Industry.
Coptis improves efficiency in product development and enhances companies' profitability.
PRODUCTS INFORMATION
Coptis™ Lab, our major product, is an integrated system for formulation development and regulatory affairs. It enables the cosmetic industry to efficiently manage development projects, reduce time to market and improve the quality and reliability of information.
Coptis Lab includes the various phases of the development of a cosmetic formula, from the marketing brief to the regulation file. Coptis Lab now includes a Packaging module to manage component information and the creation of Bills of Materials (BOM).
Thanks to Coptis Lab, you can:
Optimize your Raw Materials Data Management
Accelerate your Product Development
Maximize the reliability of Global Regulatory Compliance (Global Regulatory database is integrated)
Manage Tests and Automate schedules
Manage packaging components and edit BOM
Customize formula printings, generate the Product Information Files (PIF)
Coptis Lab is a powerful tool covering every aspect of cosmetic industry R&D.
NEW! Coptis Tox: the new database to access to toxicology information of more than 2 000 substances. With Coptis Tox, Coptis Lab users will be able to:
Edit the toxicological profile of each substance with access to data such as DAp, NOAEL, LD50, skin sensitization, dermal absorption etc… displayed in the Coptis Lab Substances datasheet for each formula
Automatically calculate the Margin of Safety (MoS) for each ingredient of the formula to conduct the risk assessment characterization
Coptis Ingredients the reference database of cosmetic raw materials. Developed through partnerships with cosmetic suppliers, formulators can access detailed information and technical documents of more than 15,000 cosmetic raw materials.
PRODUCTS AND SERVICES