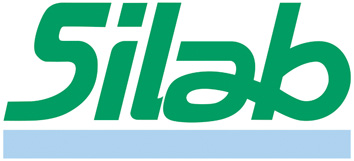 Silab
Z.I de la Nau

Saint Viance
19240
France
COMPANY INFORMATION
World leader in the engineering of natural active ingredients
A French independent company, SILAB has been recognized for its expertise in skin biology and in mastering plants and biotechnologies for more than 35 years. It provides patented active ingredients with proven efficacy and safety, intended for major names in global cosmetic and dermo-cosmetic industry of skin care and hair care.
Solutions for healthy skin. SILAB Cosmetics markets a catalog of more than 100 cosmetic natural active ingredients, with scientifically proven functional properties complying with international regulations. They are recognized on the global beauty market for their high level of scientific innovation.
Solutions for compromised skin. SILAB Softcare has a strong commitment to health. Intended for the dermo-cosmetic and dermatological markets, its active ingredients respond to cutaneous disorders (atopic dermatitis, acne, etc.) by reactivating the biological mechanisms of healthy skin according to three principles of excellence: Efficacy, Safety and Naturality.
Corporate social responsibility
As a sustainable supplier of natural active ingredients and in line with its three founding values of independence, excellence, and quality, SILAB integrates social, environmental, and societal responsibility in all its activities. The Actively Caring CSR program gathers daily sustainable actions and sets clear and ambitious objectives for the next five years. Applied to all levels of activity, it is structured in five essential pillars:
1 - sustainable strategy,
2 - the development of human potential,
3 - responsible sourcing,
4 - a preserved environment,
5 - support of communities.
Representing the natural culmination of SILAB's perseverance, values and commitment, EcoVadis' rating platform recognized this proactive CSR engagement, awarding it Platinum status. Visit the Actively Caring eco-designed website for more details: https://activelycaring.silab.fr/en/
SILAB…
When Technology enhances Nature.
Latest products
As a forerunner, SILAB is recognized worldwide as a specialist in the engineering of natural active ingredients and in the development of advanced phytotensors for the cosmetic industry. Driven by its high scientific expertise, SILAB launches several products each year to answer the current and future needs of its customers.
APIOSKIN®, hygroscopic excellence for a plumped skin
APIOSKIN® is a natural plumping active ingredient with outstanding hydrating properties, derived from the giant duckweed (Spirodela polyrhiza). Purified and enriched in apiogalacturonans, which give it its high hygroscopic capacity, APIOSKIN® can take up and retain water, from the stratum corneum down to the upper dermis, and thus activate the levers of skin hydration. It provides flash and long-lasting hydration, superficially and in depth. Its smoothing, plumping and radiance-boosting effects beautify the skin. APIOSKIN® is the ideal solution for dehydrated skin.
LIGHTSKIN®, the depigmenting potential of sulfur-containing peptides
LIGHTSKIN® is a natural depigmenting active ingredient rich in sulfur-containing peptides. The production of these molecules has been stimulated via a unique bioguiding process of the yeast Ogataea siamensis, allowing the efficacy of the active ingredient on melanocytes to be doubled. LIGHTSKIN® limits melanogenesis and the expression of pro-pigmenting receptors related to pollution or glycation products. Pigment defects are attenuated, complexion is lighter and more uniform, radiance is revived. Tested in Caucasian and Asian panels, LIGHTSKIN® is recommended in all depigmenting care products.
SENEVISIUM ®, the anti-senescence ally to defy the signs of time
SENEVISIUM® is an anti-senescence active ingredient rich in cyclitols derived from Ginkgo biloba, a supercentenarian tree with remarkable longevity. By circumventing the deleterious immunoevasion strategies put in place by senescent fibroblasts with age, SENEVISIUM® reactivates their natural elimination by the immune system and preserves matrix synthesis and epidermal renewal. The skin thus recovers its density and elasticity for an anti-wrinkle and radiance-boosting action. Tested by Caucasian volunteers, SENEVISIUM® is recommended in all skin care products for mature skin.
Worldwide Recognized Expertise
SILAB's strength comes from integrating all its activities on a single site in France.
Mastering Natural with 100% natural raw materials, eco-friendly industrial processes as well as bioactive molecule's characterization and assessment of its biodegradability and safety.
SILAB's signatures in skin biology from basic research to cosmetic solutions: autophagy, dermis segmentation, epigenetics, mechanobiology, skin regeneration, etc.
Cutting-edge technologies dedicated to the development of innovative active ingredients: biotechnology, microbiota, 3D biological models (SILABSKIN®), digital imaging, phytotensors, etc.
Global Capabilities
France | SILAB
Tel: +33 5 55 84 58 40 | silab@silab.fr
USA | SILAB Inc.
Tel: 1 732 335 1030 | silabinc@silabinc.com
China | SILAB China
Tel: 86 21 6457 3030 | silabchina@silabchina.com
Brazil | SILAB South America
Tel: 55 11 43 04-6000 | silabsouthamerica@silabsouthamerica.com
Singapore | SILAB South East Asia
Tel: 65 6933 1382 | silabsingapore@silabsingapore.com
PRODUCTS AND SERVICES