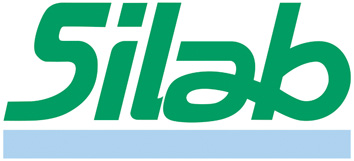 SILAB
Z.I. de la Nau

19240 Saint-Viance
France
+33 5 55 84 58 40
+33 5 55 84 95 64
COMPANY INFORMATION
World leader in the engineering of natural active ingredients
A French independent company, SILAB has been recognized for its expertise in skin biology and in mastering natural for more than 35 years. It provides patented active ingredients with proven efficacy and safety, intended for major names in global cosmetic and dermo-cosmetic industry of skin care and hair care.
The beauty of healthy skin. SILAB Cosmetics markets a catalog of more than 100 cosmetic natural active molecules, with scientifically proven functional properties complying with international regulations. They are recognized on the global beauty market for their high level of scientific innovation.
The care of compromised skin. SILAB Softcare, a department fully dedicated to the care of compromised skin, has a strong commitment to health. Intended for the dermo-cosmetic and dermatological markets, its active ingredients respond to cutaneous disorders (atopic dermatitis, acne, etc.) by reactivating the biological mechanisms of healthy skin according to three principles of excellence: Efficacy, Safety and Naturality.
SILAB…
When Technology enhances Nature.
Latest products
Always at the leading edge of innovation, SILAB is recognized worldwide as a specialist in the engineering of natural active ingredients and in the development of advanced phytotensors for the cosmetic industry. Thanks to its innovation strategy, SILAB launches several products each year to answer the current and future needs of its customers.
PEPTILIUM®, the excellence of natural biopeptides for an anti-aging effect
Peptides are valuable allies in anti-aging cosmetics. Whether of natural or synthetic origin, they are recognized for their efficacy.
As an expert in naturality, SILAB Cosmetics proposes PEPTILIUM®, an anti-aging active ingredient rich in natural biopeptides purified to 95%, combining high efficacy, transversality and safety. It is obtained from the co-product of a superfruit, the cranberry, from a traceable and responsible supply chain that respects the practices of sustainable development.
PEPTILIUM® relies on the richness and diversity of its natural biopeptides to offer a transversal anti-aging performance. It thus targets the three compartments of the skin:
by reinforcing the epidermal barrier function and by boosting complexion radiance;
by improving the quality of the dermal-epidermal junction and of the dermal matrix for an anti-wrinkle action.
Tested in Caucasian and Asian panels, and in comparison to retinol, the efficacy of PEPTILIUM® is more intense and more rapid, while having no side effects.
Effective and sustainable, PEPTILIUM® is a patented solution (Vaccinium macrocarpon (Cranberry) Fruit Extract), recommended in all overall anti-aging care products. This active ingredient has a natural origin content of 99% (ISO 16128) and respects biodiversity regulations. Available in aqueous solution (recommended amount: 0.5 to 2%), it is compliant with international cosmetic regulations (Europe, United States, China, Japan, etc.).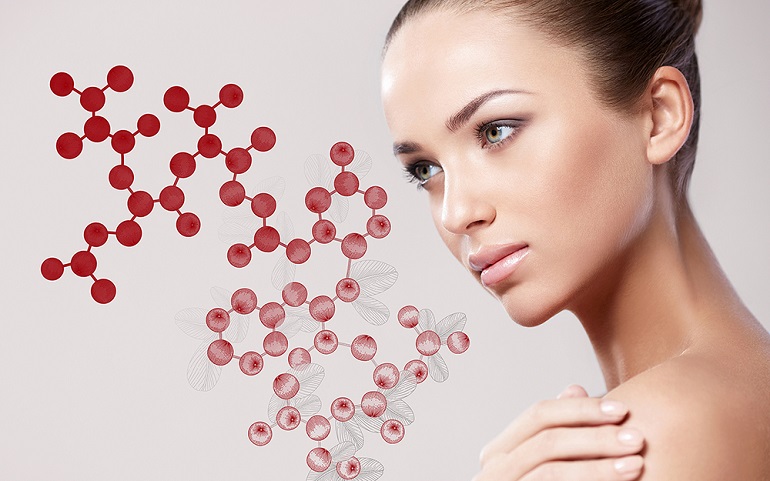 ERISIUM®, target cellular proteostasis for an anti-aging performance
Within cells, the Endoplasmic reticulum (ER) plays a key role in the production of functional proteins that ensure a firm and radiant skin. SILAB has shown for the first time that skin aging causes ER stress as a result of the production of non-functional proteins: cellular proteostasis is interrupted.
SILAB Cosmetics presents ERISIUM®, an anti-aging active ingredient from the outer layers of rice that maintains cellular proteostasis by targeting the UPR (Unfolded protein response) repair pathways. The richness of these co-products of rice in proteins and their intrinsic capacity to induce the UPR pathway in plant cells bio-inspired the development of this active ingredient that:
reactivates the UPR pathway, thereby reducing ER stress;
limits the inflammaging process;
restores matrix dynamics.
This rebalancing action is shown in vivo by an improvement of the quality of the dermal matrix. The skin is firmer and sags less. Wrinkles are attenuated and complexion radiance is revived.
With its global anti-aging action, ERISIUM® (INCI name: Oryza sativa (Rice) Extract) is a patented solution with a natural origin content of 99% (ISO 16128). Recommended in all care products for mature skin, it is available in aqueous solution (recommended amount: 0.5 to 2.5%). This active ingredient is compliant with international cosmetic regulations (Europe, United States, China, Japan, etc.) and respects biodiversity laws.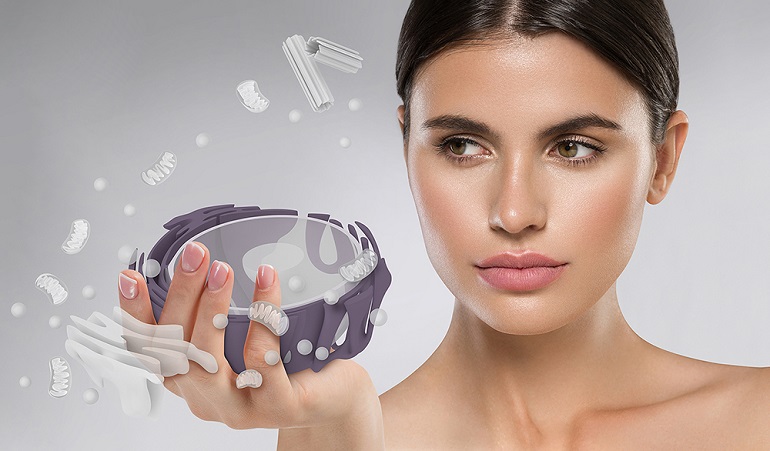 ACNESIUM®, the daily care for acneic skin
ACNESIUM® is the second active ingredient presented by SILAB Softcare. Innovative in vitro and in vivo modeling studies led to the development of this active capable of preventing the clinical signs of slight to moderate acne. Produced from the pericarps of pomegranates (Punica granatum) from the orchards of the Tunisian Gabès oasis, it restores the homeostasis of acneic skin by targeting its four principal abnormalities:
Colonization by C. acnes is limited by reducing bacterial proliferation, quorum sensing activity and biofilm formation;
Activity of the sebaceous gland is regulated;
Inflammation is neutralized by limiting keratinocyte sebocyte and lymphocyte inflammatory responses;
Hyperkeratinization is reduced.
The clinical efficacy of ACNESIUM® is demonstrated under control by dermatologists in a cohort of adult Caucasian patients suffering from slight to moderate acne. The GEA score (Global evaluation acne) decreases significantly, and the number of lesions is reduced. With this care combining rapidity of action and efficacy, the quality of life of patients is improved.
Available in preservative-free powder, ACNESIUM® (INCI name: Maltodextrin & Punica granatum Pericarp Extract) is perfectly safe for the acneic skin of adults.
Worldwide Recognized Expertise
Mastering Natural with 100% natural raw materials, eco-friendly industrial processes as well as bioactive molecule's characterization and assessment of its biodegradability and safety.
SILAB's signatures in skin biology from basic research to cosmetic solutions: autophagy, dermis segmentation, epigenetics, mechanobiology, skin regeneration, etc.
Cutting-edge technologies dedicated to the development of innovative actives: biotechnology, microbiota, 3D biological models (SILABSKIN®), digital imaging, phytotensors, etc.
Corporate social responsibility
As SILAB's performance is fully linked to its sustainable development commitment, the company integrates social, environmental and corporate responsibility in all its activities. This systematic harmonization between actions and values has permitted controlled, dynamic economic growth and development. Alongside the report that is published each year outlining its main sustainable achievements, the company has developed the Actively Caring program, which sets clear and ambitious sustainable development objectives for the next five years, based on five essential pillars that apply to all levels of activity. As such, SILAB is actively committed to 1 - sustainable innovation, 2 - the development of human potential, 3 - responsible sourcing, 4 - a preserved environment, and 5 - support of communities. This exemplary commitment is rewarded by the EcoVadis Platinum certification.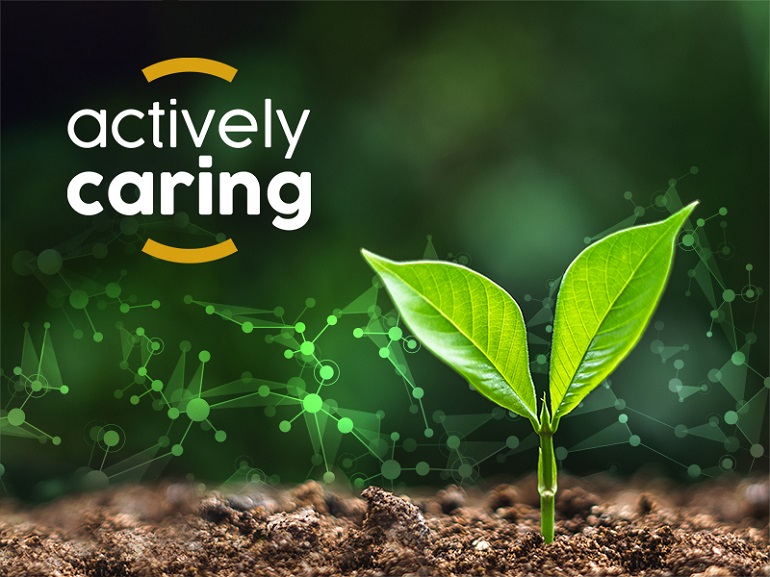 Global Capabilities
SILAB | France
Tel: +33 5 55 84 58 40 | [email protected]
SILAB Inc. | USA
Tel: 1 732 335 1030 | [email protected]
SILAB China | China
Tel: 86 21 6457 3030 | [email protected]
SILAB South America | Brazil
Tel: 55 11 43 04-6000 | [email protected]
SILAB South East Asia | Singapore
Tel: 65 6933 1382 | [email protected]
PRODUCTS AND SERVICES