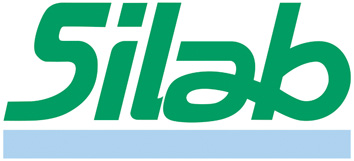 SILAB
Z.I. de la Nau, 19240

Saint-Viance
France
+33 5 55 84 58 40
+33 5 55 84 95 64
COMPANY INFORMATION
World leader in the engineering of natural active ingredients
SILAB's reputation is based on excellence. An expert in skin biology and in the mastering of plants and biotechnologies for 35 years, this independent French group provides major names in cosmetic and dermo-cosmetic industry with patented and effective active ingredients.
The beauty of healthy skin. SILAB Cosmetics markets a catalog of more than 100 cosmetic natural active molecules, with scientifically proven functional properties complying with international regulations. They are recognized on the global beauty market for their high level of scientific innovation.
The care of compromised skin. SILAB Softcare, a department fully dedicated to the care of compromised skin, has a strong commitment to health. Intended for the dermo-cosmetic and dermatological markets, its active ingredients respond to cutaneous disorders (atopic dermatitis, etc.) by reactivating the biological mechanisms of healthy skin according to three principles of excellence: Efficacy, Safety and Naturality.
SILAB…
When Technology enhances Nature.
Latest products
Always at the leading edge of innovation, SILAB is recognized worldwide as a specialist in the engineering of natural active ingredients and in the development of advanced phytotensors for the cosmetic industry. Thanks to its innovation strategy, SILAB launches several products each year to answer the current and future needs of its customers.
SENSORIALINE®, sensory awakening for regenerated skin
SILAB offers SENSORIALINE®, a regenerating natural active ingredient obtained from coconut, imbued with sensoriality. Indeed, research teams got inspired from the discovery of sensory receptors in the skin, in particular olfactory and taste receptors, to develop this innovation able to favor cutaneous regeneration, weakened in aging conditions.
Based on strong scientific expertise (in vitro biological models, metabolomic study and in silico molecular modeling), SENSORIALINE®:
awakens the senses of smell and taste in old skin, by activating the olfactory and taste receptors in the epidermis, which become deregulated during aging;
stimulates the renewal of the epidermis by maintaining a robust, effective barrier function over time.
Tested on Caucasian and Asian volunteers, SENSORIALINE® limits water loss from the skin. Hydration is also increased and complexion radiance revived on Caucasian volunteers.
In line with its eco-responsible commitment, SILAB opted for coconut from a traceable and mastered supply chain in Sri Lanka, a country renowned for its traditional use of this tropical fruit with a unique sensory profile.
A patented active ingredient, SENSORIALINE® is compliant with international cosmetic regulations (Europe, United Sates, Japan, China and more). Available in aqueous solution (recommended amount: 0.5 to 2.5%), it is recommended for skin care products that regenerate mature skin.
Watch the video to learn more about the development of SENSORIALINE®.

FILMEXEL®, new efficacy data for the hair care market
First launched in 2016 for the skin care market, FILMEXEL® has proven to be an outstanding natural film-forming ingredient, providing protective, lifting and immediately perceptible effects to the skin.
It was designed using the patented IBPN Technology®, resulting in an interpenetrating network of two natural polysaccharides derived from plant starting materials with traceable sourcing: galactomannans of Caesalpinia spinosa and sulfated galactans of Kappaphycus alvarezii.
Today, SILAB targets the hair care market and brings additional ex vivo efficacy data demonstrating the significant effect of FILMEXEL® on shine and protection of hair.
Indeed, a first test highlights the capacity of FILMEXEL® at 0.5% to restore the shine of hair (+24.0%), after repeated aggression by shampoo and use of a hair straightener.
The protective action of FILMEXEL® on hair fibers is confirmed in conditions of damage caused by bleaching treatment or urban pollution. In this latter case, FILMEXEL® at 0.5% significantly limits the adhesion of particulate matter on both Caucasian and Asian hair.
Remember, FILMEXEL® is a preservative-free powder, easy to formulate which complies with global cosmetic regulations (Europe, USA, Japan, China and more).
With these new efficacy data, SILAB confirms that FILMEXEL® is a universal solution with multiple applications both in skin and hair care.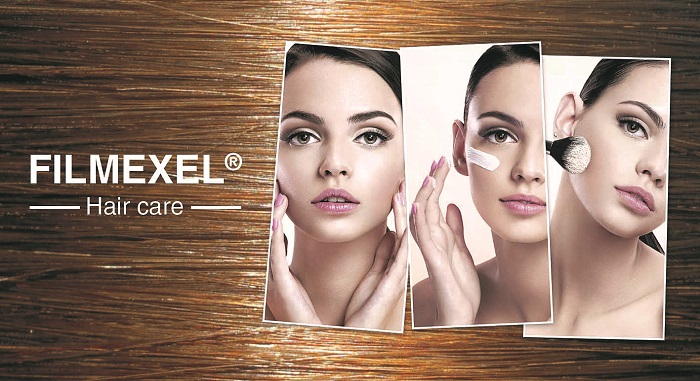 Worldwide Recognized Expertise
Mastering Natural with 100% natural raw materials, eco-friendly industrial processes as well as bioactive molecule's characterization and assessment of its biodegradability and safety.
SILAB's signatures in skin biology from basic research to cosmetic solutions: autophagy, dermis segmentation, epigenetics, mechanobiology, etc.
Cutting-edge technologies dedicated to the development of innovative actives: biotechnology, microbiota, 3D biological models (SILABSKIN®), digital imaging, phytotensors, etc.
Global Capabilities
SILAB | France
Tel: +33 5 55 84 58 40 | [email protected]
SILAB Inc. | USA
Tel: 1 732 335 1030 | [email protected]
SILAB China | China
Tel: 86 21 6457 3030 | [email protected]
SILAB South America | Brazil
Tel: 55 11 43 04-6000 | [email protected]
SILAB South East Asia | Singapore
Tel: 65 6933 1382 | [email protected]
PRODUCTS AND SERVICES