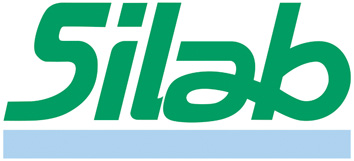 SILAB
Z.I. de la Nau

19240 Saint-Viance
France
+33 5 55 84 58 40
+33 5 55 84 95 64
COMPANY INFORMATION
World leader in the engineering of natural active ingredients
A French independent company, SILAB has been recognized for its expertise in skin biology and in mastering natural for more than 35 years. It provides patented ingredients with proven efficacy and safety, intended for major names in global cosmetic and dermo-cosmetic industry of skin care and hair care.
The beauty of healthy skin. SILAB Cosmetics markets a catalog of more than 100 cosmetic natural active molecules, with scientifically proven functional properties complying with international regulations. They are recognized on the global beauty market for their high level of scientific innovation.
The care of compromised skin. SILAB Softcare, a department fully dedicated to the care of compromised skin, has a strong commitment to health. Intended for the dermo-cosmetic and dermatological markets, its active ingredients respond to cutaneous disorders (atopic dermatitis, acne, etc.) by reactivating the biological mechanisms of healthy skin according to three principles of excellence: Efficacy, Safety and Naturality.
SILAB…
When Technology enhances Nature.
Latest products
Always at the leading edge of innovation, SILAB is recognized worldwide as a specialist in the engineering of natural active ingredients and in the development of advanced phytotensors for the cosmetic industry. Thanks to its innovation strategy, SILAB launches several products each year to answer the current and future needs of its customers.
LACTOBIOTYL®, a postbiotic concentrate for a preserved microbiota and a revived radiance
Based on its expertise in the cutaneous microbiota and industrial biotechnologies, SILAB presents LACTOBIOTYL®, a natural postbiotic active ingredient for the care of dry skin.
SILAB Research was inspired by the adaptation capacities of a probiotic of plant origin (Lactobacillus arizonensis), known for its acclimation to dry desert conditions. By reproducing the natural environment of this bacterial species with its substrate, jojoba, SILAB has bioguided the production of bioactive postbiotic molecules targeting dry skin and constituting LACTOBIOTYL®.
With its original approach, LACTOBIOTYL®:
preserves the equilibrium of the microbiota;
improves the integrity of the skin barrier by boosting the production of constituents of cohesion and of protein and lipid structures;
accelerates the rate of epidermal renewal.
Tested on the face and hands of female and male Caucasian and Asian volunteers, the active ingredient restores hydration and luminosity to dry skin.
Patented biotech active ingredient (INCI name: Maltodextrin and Lactobacillus Ferment), LACTOBIOTYL® is available as a powder without preservatives (recommended dose: 0.1 to 1%) and compliant with international cosmetic regulations (Europe, United States, Japan, China, etc.).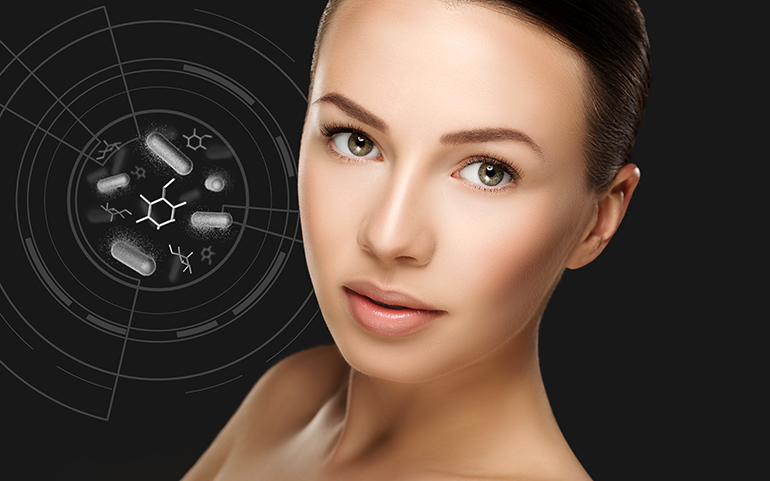 AGREYNIST®, foil the natural processes of hair greying
Greying of hair is an unavoidable phenomenon. The first silvery reflections, however, may be difficult to accept because they considerably affect perceived age.
SILAB Research developed AGREYNIST®, an anti-free radical and pro-pigmenting active ingredient of plant origin, enabling greying hair to return to its natural color without the need of dyeing it.
Resulting from the complementary efficacies of black oat and spiny restharrow, AGREYNIST® regulates the biological pathways leading to greying, in particular:
combats oxidative stress in grey hair by acting on the formation of free radicals and detoxification by autophagy;
favors repigmentation of the hair fiber by stimulating the synthesis of melanin with its cytoprotective effect;
re-establishes the structural quality of hair. A novel modeling describes the changes in molecular markers in grey hair.
These combined effects lead to a significant reduction in the number of grey hairs in Caucasian and Asian women and men.
A patented active ingredient (INCI name: Butylene Glycol & Water & Ononis spinosa Root Extract & Avena strigosa Seed Extract), AGREYNIST® is available in aqueous solution (recommended amount: 0.5 to 2.5%) and compliant with international cosmetic regulations (Europe, United States, Japan, China, etc.).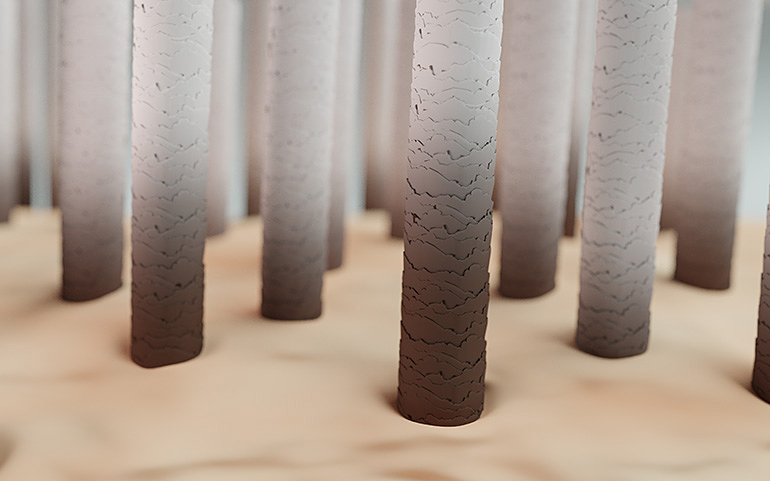 Worldwide Recognized Expertise
Mastering Natural with 100% natural raw materials, eco-friendly industrial processes as well as bioactive molecule's characterization and assessment of its biodegradability and safety.
SILAB's signatures in skin biology from basic research to cosmetic solutions: autophagy, dermis segmentation, epigenetics, mechanobiology, etc.
Cutting-edge technologies dedicated to the development of innovative actives: biotechnology, microbiota, 3D biological models (SILABSKIN®), digital imaging, phytotensors, etc.
Global Capabilities

SILAB | France
Tel: +33 5 55 84 58 40 | [email protected]
SILAB Inc. | USA
Tel: 1 732 335 1030 | [email protected]
SILAB China | China
Tel: 86 21 6457 3030 | [email protected]
SILAB South America | Brazil
Tel: 55 11 43 04-6000 | [email protected]
SILAB South East Asia | Singapore
Tel: 65 6933 1382 | [email protected]
PRODUCTS AND SERVICES