Six mind-boosting botanicals for happier and healthier skin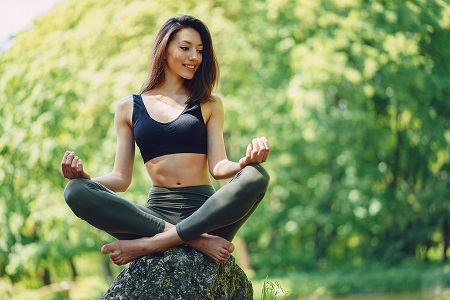 Givaudan Active Beauty presents Nootropics, a collection of six natural and traceable extracts featuring Guarana, Ginger, Green tea, Gotu Kola, Ginkgo and Green coffee.
These plants are well-known among the industry and consumers for their impressive functions as food supplements and their cosmetic properties. From soothing and purifying to moisturising and well-ageing, they each possess powerful benefits when formulated into cosmetics offering consumers natural and sustainable alternatives.
For consumers, happiness is considered the ultimate expression of well-being and most of them express high interest in finding new ways to reduce stress levels. Globally known, yet more specifically in China, Nootropics are mind boosting supplements able to improve executive functions such as memory, creativity and motivation.
Not only dedicated to food supplements, Nootropics also bear impressive properties for the beauty industry. Our skin needs daily protection from both environmental stressors and internal factors which greatly affect its appearance. More consumers are looking for natural solutions allowing them to meet the needs of their skin in order to guarantee a "feeling good" appearance. In fact, according to a recent market study, 93% of consumers believe that natural is at least as effective as chemical and synthetic ingredients, if not more.
Natural extracts are therefore promised to succeed, since, compared to one year ago, overall beauty products consumption has increased. Melanie Duprat, Global Category Manager said: "Right after food supplements, skin care is the second most popular vehicle for products mentioning "nootropic". Our consumer insights study confirms that globally, 81% of consumers agree that well-being is connected to the beauty of the skin. Furthermore, 88% of consumers globally have used food supplements, especially in China, where they put a greater emphasis on well-being in their life. With the large increase of food supplements consumption, the use of those natural extracts into beauty products will interest consumers."
Other News
Featured Supplier


Barentz Personal Care offers a comprehensive portfolio of ingredients for skin- and hair-care applications, colors and fragrances. Our broad, but carefully selected ranged of ingredients comprises specialty ingredients such as high-performance actives, multifunctional ingredients and texture enhancers, to meet some of the most challenging...