Botanicals collection inspired by J-Beauty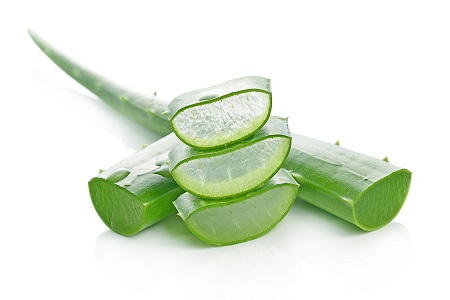 Givaudan Active Beauty has sought to capture the essence of the Japanese Beauty (J-Beauty) ritual in a selection of 8 botanical extracts, combining efficacy and inspiring sourcing to create a complete skin care routine.
From radiance and hydration to purification and wellageing, the #BeautyBoosters collection responds to consumers beauty expectations for fully natural products. Evolving with time, the J-Beauty ritual smoothly switches from traditional concoctions to modern beauty products. Its values, centred on radiant and healthy skin, echo with the fact that 84% of consumers consider having a beauty ritual is very important. If Asian trends are attractive, J-Beauty is the one garnering the most interest from global consumers. Seen as the most efficient and natural beauty routine, it answers perfectly to consumers, among which, according to our study, 81% have bought a natural beauty product in the past 12 months.
Melanie Duprat, global category manager said: "Centred on traditional botanical extracts, the J-Beauty ritual delivers the perfect balance between soul and body benefits through nutricosmetics. The #BeautyBoosters collection offers a complete beauty regimen, bringing a wellbeing vibe thanks to its natural and well-known ingredients. It's highly requested by a growing number of consumers for its potential to become the next star of a natural beauty routine."
This line follows each step of the ritual to get a pure and smoother skin in a 5+1 skin care regimen.
Step 1- Clean your skin with Boswellia
One of the most important anti-inflammatory ingredients of Ayurvedic traditions, Boswellia resin also possesses dermo-purifying and anti-wrinkles benefits thanks to its high content in boswellic acids.
Step 2 - Gently exfoliate with Hibiscus
Traditionally used in the preparation of Bissap (Karkadé), a refreshing African Tea, this ingredient can provide radiance when used in cosmetic formulations.
Step 3 - Tone your skin with Lemon Balm
Powered by an extraordinary skin whitening compound, Lemon Balm helps to prevent the action of the tyrosinase, the enzyme involved in the synthesis of melanin and darkening of the skin.
Step 4 - Apply the concentrated serum with Aloe Vera
Used since ancient times and known for its hydrating and moisturising properties, Aloe Vera has recently enjoyed a subsequent boom in popularity.
Step 5 - Protect your skin with Green Tea
Famous all over the world for having wellness and beauty powers, Green Tea is an evergreen shrub extraordinarily rich is polyphenols that provides the best antioxidant activity.
This 5-step regimen can be enhanced each week with a face mask powered by natural extracts with powerful skincare benefits such as Acerola, Turmeric and Cranberry, the three of them featuring anti-ageing and whitening properties.
Other News
Featured Supplier


TRI-K Industries, Inc. is a leading manufacturer and supplier of specialty actives and ingredients to the global personal care and cosmetic market. Since 1974, we at TRI-K have provided innovative new products and concepts for all major segments of the industry.
We pride ourselves on offering quality products, customized product...