Natural active offers more than CBD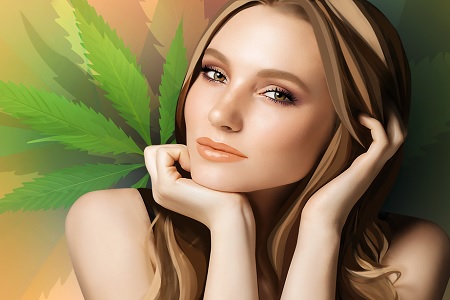 CBD is generating increasing interest in the world of cosmetics. This major cannabinoid, which is found in hemp, is said to have numerous health benefits (like anti-anxiety, anti-inflammatory, reduction of pain sensation) and also offers a diverse and very interesting spectrum of effects in the skin.
Lipobelle Pino C, from Mibelle Biochemistry, is a phyto-complex with encapsulated CBD that has been designed for cosmetic applications. CBD is encapsulated in order to improve both its formulability in cosmetic products and its bioavailability into the skin. It is then combined with a Swiss stone pine extract which fights inflammation in a complementary way. In doing so, this combination potentiates the anti-inflammatory and regenerating effects of cannabidiol (CBD) when topically applied.
Lipobelle Pino C has been shown to: reduce inflammation in skin cells following a strong oxidative stress; accelerate tissue regeneration after a wound; improve the skin tone by reducing the content in haemoglobin and melanin in the face; smooth the skin in different areas (cheeks – eye contour area – forehead); relax facial tension.
See more about Mibelle AG Biochemistry
Other News