Digital launch issue goes live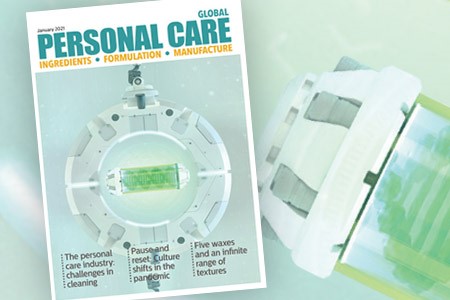 The digital version of Personal Care Global's January launch issue is now live. Available on the Personal Care website and the free app, the digital issue ensures formulators can access the latest ingredient data at any time.
The new Personal Care Global magazine features a fresh re-design and a global perspective but retains the focus on the latest ingredient technology and formulation expertise that has made Personal Care such a trusted publication for formulators all over the world. With a broad range of technical articles covering key areas such as hair care, textures, hygiene and trending skin microbiome ingredients, the January issue delivers everything a formulator needs to help make the next wave of market-leading cosmetic and personal care products
Other News
Featured Supplier

Nature's gifts are plentiful. Benefiting from its bounty means respecting & protecting it.
Laboratoires Expanscience, a B Corp company, has been valuing the vegetal world for 40 years by developing eco-socio-designed & 100% from natural origin cosmetic ingredients.

We strive to highlight the noblest qualities of each plant while...