Unique fusion to tackle acne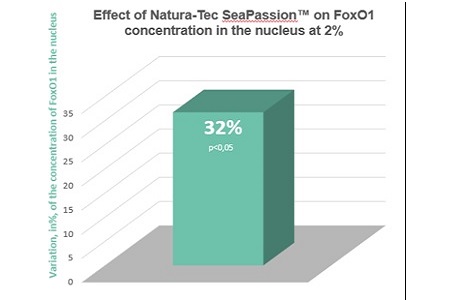 Natura-Tec SeaPassion, from French natural ingredient supplier Natura-Tec, is a unique infusion of passion fruit oil with hemp seed oil combined with Pavlova Lutheri microalgae extract.
This composition offers the perfect balance of omega 6 (linoleic) and omega 3 (alpha-linolenic) essential fatty acids (3:1 ratio) as well as an optimised supply of omega 3 long chain fatty acids: EPA and DHA known to improve the protective barrier of the skin, fight against inflammation and participate in the regulation of sebaceous glands.
With this composition, Natura-Tec SeaPassion has the ability to modulate the activity of the Forkhead box 01 (FoxO1) transcription factor, a key acne regulator. It will concentrate the quantity of FoxO1 inside the nuclei of the skin and thus allow the protein to express its role in inhibiting the skin disorders observed during the pathogenesis of acne vulgaris.
The results show that after 96h, Natura-Tec SeaPassion at 2% is able to significantly increase the amount of FoxO1 protein by 32% in the nuclei of cells: Natura-Tec SeaPassion upregulates the nuclear concentration of FoxO1 leading to repression of the pathogenesis of acne. Due to its unique composition, Natura-Tec SeaPassion helps to:
Neutralise the dysfunction of lipid metabolism
Limit hyperkeratosis
Reduce oxidative stress and inflammation.
Other News
Featured Supplier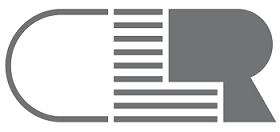 CLR develops innovative and high-quality cosmetic actives for skin and hair care and has enriched beauty and personal care with many novel actives and pioneering concepts over the past 60 years.
Specializing in the development of biologically active products, we use state-of-the art methods and technology to ensure high-quality performance and...