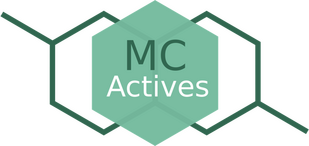 MC Actives GmbH
Wiesbadener Straße 73

Idstein
65510
Germany
COMPANY INFORMATION
We are the first company in the world to offer biotechnological high-value cosmetic and nutraceutical actives from Plankton holobionts: phytoplankton - bacteria consortia.
Our technology platform, Phycosphere Biodynamic Techn ® (PBT) explores the complexity of this tiny ecosystem where phytoplankton and its microbiome cooperate: the phycosphere.
We bridge the gap between Phycosphere and dermosphere. These two similar ecosystems have evolved by conserving molecular principles that we have learned to create Phycoskin actives.
Bio-engineered produced in our Green Lab – Grown, Phycoskin Actives beyond a new generation of natural cosmetic ingredients based on molecular richness and multifunctional cosmetic efficacy.
Molecular integrity of our actives is protected through high encapsulation technology, ensuring high bioavailability. Thus, the cosmetic formulas that incorporate them reveal all their potential in care and protection of skin.
Focus on innovation, we keep in mind the commitment with social and environment objectives of 2030 agenda SDGs. Our process saved 70% water and around 50% energy.
Engaged with our customers we support from the concept to the final product. We help to stand out from your competitors. We know that your products need a new concept, formulation support and guidance to enable you to design irresistible products for the marketplace.
Phycoskin ® Actives are waiting for innovative formulators like you.
PRODUCTS AND LAST LAUNCHS
SYNBIÖTIK PHYCOSKIN®
Synbiotic effect to recover skin balance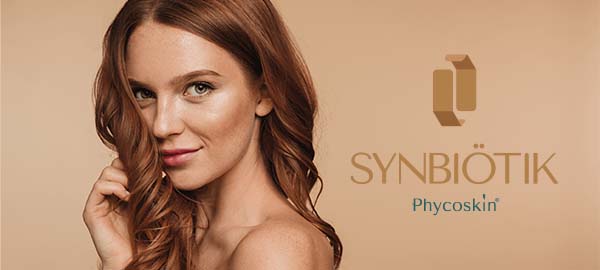 Synbiötik Phycoskin® (Synbiötik PSK) is the cosmetic active ingredient that cooperates with the skin microbiota to achieve a perfect synbiotic combination and combat the effects of dysbiosis.
We biomimicry this amazing marine holobiont from the Atlantic and Mediterranean biofilm ecosystem, which form part of the nutritional basis of marine biodiversity.
Neobiotik molecular complex from Synbiötik PSK nourishes the microbiota and restores skin balance.
Synbiötik Phycoskin® brings softness to the skin, restores the moisture level, and reduces excess shine in acne-prone skin and appearance of comedones, pustules and papules.
VISCONAT U®
ViscoNat U® is a natural, environmentally friendly thickener and emulsifier, based on Biotechnology.
It works in a great range of pH and temperatures, giving excellent gels and emulsions with an exceptional velvet touch.
Made of biotechnological processes, it is safe for the environment and is a perfect alternative for the thickeners based on microplastics.
Gives slightly translucent dispersions, with no color and a neutral odor.
Good compatibility with electrolytes. Shows an important viscosity increase with the low doses of the monovalent salts.
Permits to formulate from the fluid to viscous products.
Resists high temperatures, up to 85ºC.
Maintains the viscosity in formulas with up to 15% of Ethanol.
Stable at the wide range of pH, from 2 to 11.
PHYCOSKIN® ONE
The first cooperative active ingredient from live holobionts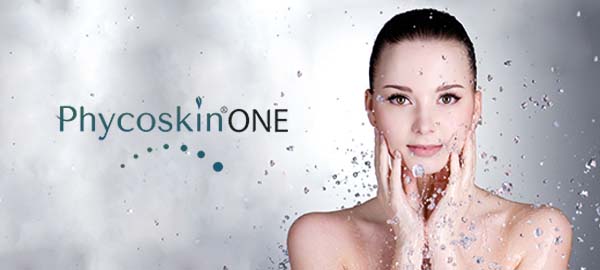 PHYCOSKIN® ONE (PSK ONE) releases the Antioxidant-Whitening Dual system to comprehensively combat the effects of exposome on skin aging and pigmentation
PSK ONE is Unique Holobiont supraorganism composite by phytoplankton - microbiota consortia obtained by PBT.
Sourced from the Mediterranean Sea and the Atlantic Ocean, we select the best team of phytoplankton species and their microbiota. In our Green Lab-grown we cultivate them together to obtain a Marine holobiont. This is the core of PBT.
TECHNOLOGY
PHYCOSPHERE BIODYNAMIC TECHNOLOGY (PBT)
From Phycosphere to dermosphere
Our passion for exploring the complexity of the microe-cosystem where phytoplankton lives, the phycosphere, has allowed us to decode the interactions between phytoplankton and microbiota. This is PBT.
The desire to share all the wonders that this unique microbial habitat can offer to benefit the health drives us to develop a cutting-edge technology platform that mimics this sophisticated small world.
Bioinspired we biomimicry sea, oceans, rivers, lakes microecosystems where phytoplankton holobionts live.
By applying Phycosphere Biodynamic Technologie® (PBT) we produce a unique and diverse molecular complex from a whole ecosystem: primary and secondary metabolites of phytoplankton holobiont.
PBT enhance the production of metabolites with high cosmetic efficacy.
Base on this blend of molecules we create Phycoskin® actives, the first cooperative cosmetic active.
PRODUCTS AND SERVICES