New COSMOS-approved formulations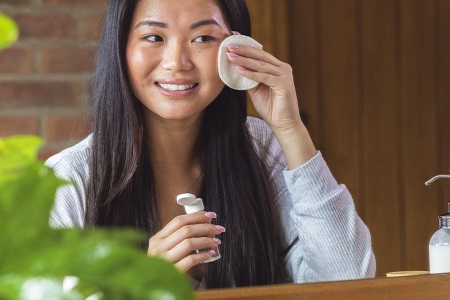 Manufacturer of soap bases and natural ingredients, Stephenson, has launched its first-ever range of COSMOS approved personal care base products.
The new base formulations in the COSMOS range are Bodywash Base C, Hair Conditioner Base C, Shampoo Base C and Lotion Base C.
The new formulations (previously accredited under the Soil Association standard) have been updated to meet the latest COSMOS certified standards, presenting greater opportunities for organic-based products.
The range of four new formulations allows brands and manufacturers in the personal care market to easily administer the change from Soil Association to COSMOS certified. The Soil Association no longer provides new certification to its own standard, only now offering new certifications to The COSMOS standard. The COSMOS standard oversees organic and natural certification within the personal care sector in Europe and COSMOS Organic is a certification for organic beauty products that use between 20% - 95%+ of organic materials.
Stephenson's COSMOS certified Bodywash Base contains a natural liquid soap base made from organic oils. All the base requires is the simple addition of essential oils or fragrance and it can readily be thickened with salt. Containing organic glycerin naturally derived from organic sunflower and coconut oils, this liquid base is blended with gentle surfactants to provide a creamy lather. This base also allows the production of a certified bodywash, if the converter/filler also has organic certification.
The COSMOS certified Shampoo Base is fully formulated, contains mild surfactants and is pre-thickened, simply requiring the addition of fragrance and or essential oils. The product is blended with approved gentle surfactants to provide masses of creamy lather, is free from sulfates, SLS, SLES and parabens and is enriched with aloe vera.
The COSMOS certified Conditioner Base is blended with nourishing organic certified shea butter, jojoba, sunflower, olive and coconut oils. This base is fully formulated, pre-thickened and only requires the addition of organic essential oils or fragrance. It is suitable for all hair types and enriched with nourishing emollients.
Stephenson's COSMOS certified Lotion Base is fully formulated and pre-thickened, only requiring organic fragrance or essential oils to create a product made with organic ingredients. Gentle on all skin types, it is enriched with moisturising aloe vera having a light, velvety texture that leaves skin feeling silky.
Richard Musgrave, marketing manager at Stephenson commented: "In recent years there has been confusion within the personal care industry surrounding the regulation of organic certification and ingredients claims. As consumers continue to become more savvy in this dynamic and valuable sector, it is increasingly important to ensure that brands and manufacturers are creating products that are totally transparent and honest about their ingredients.
"New and existing Stephenson customers using the new formulations can now display the recognised COSMOS accreditation and messaging on their finished products and in meeting the COSMOS criteria, be assured that the bases not only have a range of versatile applications but also feature improved product performance and greater sustainability claims.
"At Stephenson, we are proud to offer a variety of 'made with organic' soap base products, which are more popular with customers now than ever before and in producing formulations to meet approved COSMOS guidelines, we are ensuring that our customers are being openly transparent with their organic claims, which is in turn very important to eco aware consumers. With COSMOS accreditation, it is reassuring to know that there is a regulatory body fighting for more sustainability, green chemistry practices and transparency when it comes to organic beauty products."
Other News
Featured Supplier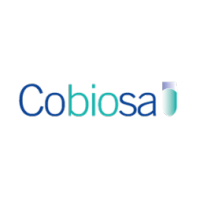 Cobiosa is an independent company with over 45 years of experience manufacturing and developing effective active ingredients for skin and hair cosmetic treatments. Our specialty is the production of botanical extracts from the Andean region and the extraction of natural active ingredients. 
Our solid experience, high...