Mild amphoacetate replacement with improved sustainability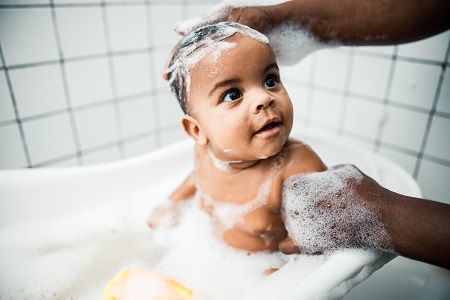 Colonial Chemical has introduced Cola Teric CAHS (INCI: Sodium Cocoamphohydroxypropylsulfonate) to its growing offering of sustainable amphoteric products.
Cola Teric CAHS is a mild, biodegradable amphoteric surfactant suitable for all types of foaming cleansers. This product lowers overall irritation when used in formulation with commonly used primary surfactants. It is an ideal replacement for amphoacetate chemistry, offering higher biorenewable content, improved compatibility with hard water, and higher purity. Cola Teric CAHS is especially well suited for gentle personal care products
"Our industry still has a distance to go in terms of improving sustainability of secondary surfactants," says Dennis Abbeduto, business manager for Personal Care Products, Colonial Chemical. "A lot of the new product development in the surfactant arena has been geared towards primary surfactants. Secondary surfactants, while generally naturally derived, still contain significant portions of petrochemical feedstocks - up to 40% of secondary surfactants can be petrochemical in origin. By utilising the same intermediates as sultaines, we can produce amphoacetate analogs with higher biobased proportions along with improvements in other properties such as higher solids, lower irritation, and better compatibility with hard water and soaps. But certainly one of the most important aspects of this chemistry is that it avoids the presence of Dichloroacetic Acid, which is on the California Prop 65 list and does not have a safe harbor limit. We have a lot of customers who are looking for ingredients without any Prop 65 contaminants, and Cola®Teric CAHS is an opportunity to fill that important niche."
Cola Teric CAHS offers identical foam performance when compared to a standard cocoamphoacetate. In vitro eye irritation testing demonstrates that the product would be considered minimally irritating at typical formulation levels. Cola Teric CAHS offers superior viscosity building capability compared to traditional amphoacetates and is useful in luxury body washes to provide mildness and foam stabilization, in shampoos for improved foam and viscosity boosting, and in facial cleansers for its excellent skin feel. Cola Teric CAHS also provides wet wipe formulations with exceptionally mild foaming and cleansing.
Other News
Featured Supplier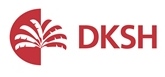 DKSH Business Line Personal Care is a leading personal care and cosmetic ingredients distributor and global provider of Market Expansion Services for business partners in the personal care and cosmetics industry.
We provide cosmetic ingredients to manufacturers in the personal care industry in the skin care, hair care and color, oral care, sun...