Pure salicylic acid for skin and scalp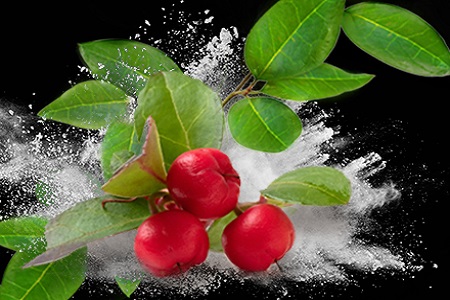 Givaudan Active Beauty has launched Neosalyl, a 100% natural and pure salicylic acid for skin and scalp that is organic compared to its synthetic alternative.
Obtained by Green Fractionation from the natural essential oil of the Wintergreen plant, Neosalyl brings all its benefits in dermo-purification for skin, and shininess and anti-dandruff for hair care.
Beauty consumers are looking for more natural products, massively rejecting chemicals, as they see natural ingredients as safe and trustworthy. According to Mintel, 72% of consumers would be most interested in using beauty, grooming and personal care products that are made using natural alternatives to synthetic ingredient or natural ingredients adapted in a lab. This trend keeps growing in any culture and challenges the composition and origin of personal care ingredients, as of today, 3 out of 4 women are scanning product composition and looking for hero ingredients. In fact, salicylic acid is, with Hyaluronic acid and Retinol, one of the most known ingredients by consumers, always looking for performance to take care of their skin and hair.
Yohan Rolland, global category manager said: "Due to its exfoliating properties, Neosalyl is a safe and effective peeling agent for a large number of cosmetic purposes for skin care, such as exfoliation, antiinflammatory and anti-microbial benefits, raising it as the perfect active for prone-to-acne skin conditions. As a strong keratolytic agent, Neosalyl is also a very good synergistic active for the treatment of dandruff."
Neosalyl is extracted from Wintergreen leaves, sourced in Southwest of China in the Yunnan province by small farmers. Rich in essential oil composed of methyl salicylate, they immediately produce the crude essential oil of fresh raw material in a completely traceable supply chain. Then, it is in Givaudan's Centre of Excellence in Avignon (France), that the company's phyto-experts begin a green fractionation process to transform the methyl salicylate and obtain the ingredient.
To warrant the authentication of the raw material and the natural origin of salicylic acid from wintergreen, Givaudan's botanical experts apply an exhaustive set of analysis named IDPack. It includes botanical observation, DNA analysis, GC/FID and isotopic 14C measurement to clearly identify each botanical ingredient.
Other News
Featured Supplier


BASF's Personal Care business profile    
 
BASF's Personal Care business is the world's leading supplier of high performance ingredients for the personal care industry. As part of BASF's Care Chemicals division, the business provides all the resources of a global industry leader combined with consumer insights and innovation-driven...