10,000 students for online school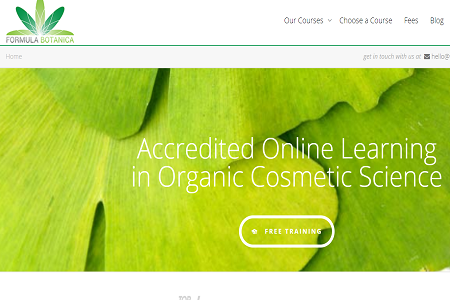 Formula Botanica, the online organic cosmetic formulation school, celebrated reaching the milestone of enrolling its 10,000th student when it opened its courses for summer term enrolment in early July.
This latest intake saw a surge in numbers with over 1,000 new students signing up for studies across the school's now 10-strong course curriculum.
Formula Botanica welcomed a student from the US as its 10,000th enrolment, while also extending its reach to a further two countries; the Caribbean states of Grenada and Dominica. The school now teaches in some 164 countries with a student cohort truly spanning the globe.
Formula Botanica CEO Lorraine Dallmeier said that the school's growth was not only a result of predicting and fulfilling demand for quality-assured, certified training in organic cosmetic formulation, but also due to its increasing role as a thought leader and trusted voice on natural cosmetics within the industry as a whole. "When I took over the fledgling school in 2014, it had around 300 students. At that point, we were all pioneers in natural and organic formulation and somewhat fringe to the mainstream cosmetics' industry. Now, as we celebrate enrolling our 10,000th student, Formula Botanica has not only grown its own community of impassioned, natural cosmetic formulators, but gained also a crucial role as a valued partner engaged in fruitful, mutual debate with other sectors of the cosmetics' industry."
Other News