Next-generation anti-dandruff active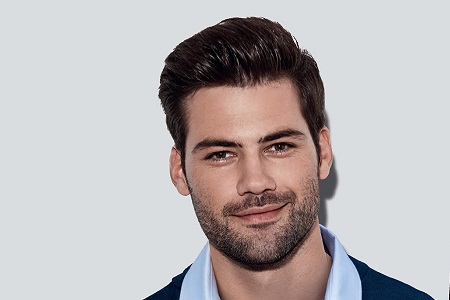 Symrise will present Crinipan PMC green, its novel anti-dandruff active, with an online webinar on 27 May 2020. The new molecule's efficacy is based on an innovative mode of action, and it shows comparable results to established anti-dandruff actives.
Consumers have increasingly high expectations regarding their cosmetics: Products should reflect the trend to be more natural, sustainable, and at the same time, be as effective as conventional solutions. With Crinipan PMC green, Symrise fulfills this desire for an anti-dandruff active. The new ingredient has clinically proven effectiveness and targets the cause of dandruff with an innovative mode of action: The ingredient´s anti-dandruff effect is activated by the dandruff-causing yeast Malassezia itself.
Until now, producers of anti-dandruff products mainly had to rely on three established anti-dandruff actives: zinc pyrithione, climbazole and piroctone olamine. Aside from some multifunctional ingredients, no major anti-dandruff active has been released onto the market for decades.
By launching Crinipan PMC green, Symrise opens up completely new perspectives for cosmetic manufacturers and their dandruff control strategies. They will be able to achieve benchmark efficacy by using a 100% bio-based, environmentally friendly anti-dandruff active. This is particularly relevant for serving the naturalness trend in personal care.
"More than 45 years of expertise in the area of Micro Protection enable us to launch Crinipan PMC green. We also thank Professor Dr Peter Mayser, a renowned dermatologist and dedicated expert in Malassezia research for his constant support during our joint research project with the University of Giessen on dandruff," said Dr Christin Koch, Head of Microbiology Research at the Global Innovation Cosmetic Ingredients Division of Symrise. "Our first active ingredient, climbazole, dates back to the year 1975. Crinipan AD (climbazole) has for years been a proven and established ingredient on the cosmetics market. After many years of extensive research and development we are now launching the next generation active, which particularly stands out with its innovative mode of action."
Other News
Featured Supplier

Jeen International Corporation is a twenty year plus old privately held US Corporation headquartered in Fairfield, NJ approximately 20 miles west of New York City. We are a technical marketer and manufacturer of cosmetic ingredients catering to the Cosmetics and Personal Care markets.
We are an honored and recognized valued supplier to over...