A next-generation preservation booster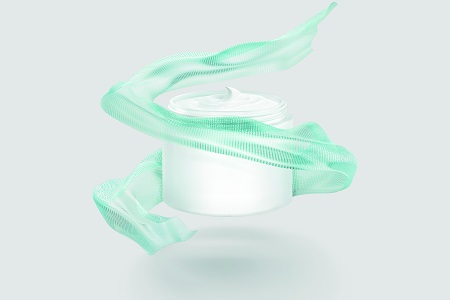 Clariant has expanded the Personal Care industry's increasingly-limited preservation options for both traditional and natural formulations with the launch of next generation preservation booster Velsan Flex.
The 93% RCI (Renewable Carbon Index) innovation is highly versatile and effective in combination with all preservative types, enabling a reduction of typical preservative by as much as 50% while still achieving safe antimicrobial protection for cosmetics.
Velsan Flex, the latest addition to Clariant's range of preservation boosters, steps in to offer formulators effective all-round support to these challenges.
Ensuring antimicrobial protection with up to 50% less traditional preservative, such as Benzoic acid, Benzyl alcohol or Phenoxyethanol, for a broad range of cosmetic formulations, Clariant demonstrates its versatility through sample formulations focused on on-trend natural formulations and clear formats which are particularly difficult to preserve. Velsan Flex overcomes the challenges of clear applications with extremely high water content, as in the case of micellar gel, those with both high water and active content, as for a tonic water formulation, and in clear aqueous formulations containing oil and fragrances with low preservative load, such as a nourishing shower gel.
Natural content is increased in formulations from the outset as Velsan Flex is derived from the glucose syrup of renewable corn and palm kernel oil available in RSPO Mass Balance certified quality. The ingredient is ISO 16128 compliant and approved by COSMOS, supporting opportunities to boost the performance of preservatives accepted for naturally certified formulations.
Such formats are demanding to preserve because natural formats only allow a few selected preservatives that need a boost to have sufficient antimicrobial power. Velsan Flex has proven success in protecting natural formulations, including nutrient-rich formula, otherwise an active breeding ground for microorganisms, in the form of a a COSMOS certifiable rose body lotion, and a Natural Sheet Mask, particularly challenging because of its exceptionally high water content and large surface.
Ralf Zerrer, Head of Innovation & Strategic Marketing, Business Unit Industrial & Consumer Specialties, said: "Clariant's introduction of a new 93% renewable-based preservative booster for cosmetics is set to be welcomed by formulators and brands amid fewer and fewer available preservative options. It opens up more effective preservation systems and more environmentally friendly claims to a wide range of cosmetics formulations, where the amount of traditional preservative can be reduced, and also natural alternatives can reach required performance levels."
Other News