Healing properties of eco-friendly clay ingredient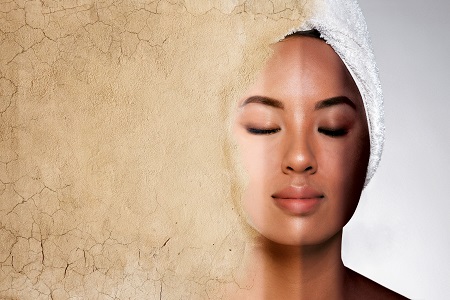 Lubrizol Life Science – Beauty (LLS Beauty) announced the launch of its newest sustainable skincare solution, Uniclay biotech ingredient, developed by Lipotec Active Ingredients. Obtained from a microorganism isolated from clay, it mimics the multiple beneficial effects of clay on the skin, helping create cleaner, smoother and healthier skin in different ethnicities.
Clay is one of the oldest skin care treatments still used today, thanks to its many cosmetic and wellness benefits, which include impurity removal, smoother skin, improved cellular metabolism and reduction of oxidative stress and inflammation. The results of clay treatments can also lead to enhanced emotional well-being and self-perception.
"LLS Beauty is excited to be able to bring the benefits of clay treatments to consumers in an eco-conscious, sustainable way," said Elena Cañadas, global marketing director, LLS Beauty. "With the growing trend in clean beauty and consumers of all ethnicities looking for simple ways to enhance their well-being, Uniclay biotech ingredient is an ideal choice to meet those goals."
Sustainably sourced near a wetland in Catalonia, Spain, Uniclay biotech ingredient has shown multiple benefits in in vivo and in vitro efficacy studies. In vivo a 6.6% decrease in red spots was observed after 28 days of treatment at 2%. In only 14 days of applying a cream containing 3% ingredient an increase by 9.5% and 13.5% in smoothness and softness respectively was shown, as well as a 50.7% reduction in porphyrins, for enhanced skin purification.

A third clinical test was carried out using the Mirror Test technique, with participants answering questions about their appearance while standing in front of a mirror at the beginning and end of the study. Responses were evaluated for vocal intensity and tone, demonstrating stress level about their reflection, and words used to describe their appearance. Compared to results with a benchmark clay mask, enhancement of well-being and self-perception was similar when using the Uniclay biotech ingredient.
Based on these studies, incorporating Uniclay biotech ingredient into skin care creams for face and body provides consumers with an ideal solution for not only enhancing the skin of all types of ethnicities, but also in boosting wellbeing and self-perception in an eco-friendly way.
See more about Lubrizol Life Science
Other News