A full range of hair dyes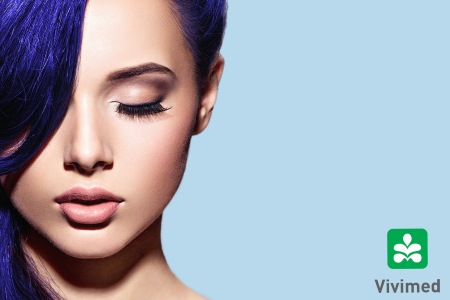 Vivimed specialises in the development, manufacture and supply of the well-known range of Jarocol® hair dye intermediates. Vivimed offers a full range of hair dyes for use in permanent, semi-permanent and temporarily hair colourant formulations.
The Jarocol Bases and Oxidation dyes are the building blocks to permanent hair colour allowing formulators to meet the latest colour trends. Jarocol Basic dyes are suitable for temporary and semi-permanent colour applications and can be used to create a vibrant explosion of colour, subtle pastels shades or natural tones. Jarocol Direct dyes are versatile and easy to use and in combination with Basic dyes can be used in neutral grey coverage formulations as well as for the creation of vibrant fashion shades.
When formulating hair colour, blue dyes are one of the most important components because of their ability to provide depth of colour. New to the Vivimed range for 2017 is Jarocol Sapphire Blue, stable in acid and alkaline conditions with no colour shift from pH 4 to 9, it offer formulators excellent opportunities to create both brilliant fashion shades and neutral colours in both semi-permanent and temporary formulations.
Other News
Featured Supplier


Founded in 1986, by Mr. Wilfried Courage and Prof. h.c. Gabriel Khazaka, Courage + Khazaka electronic GmbH introduced the first scientific measurement tools to objectively quantify parameters on the skin. Until today we have always been the world market leader in this field. Nobody else offers such a complete range of measurement...