Mature skin care and new marine concept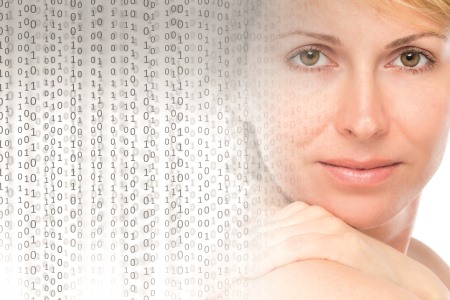 Lipotec presents its latest peptide for improving the appearance of mature skin through cellular reprogramming and a selection of active ingredients of marine origin presented under a new concept.
Reprogramming the skin for a youthful appearance
The epidermis is one of the most active tissues in terms of regeneration thanks to the ability of the stem cells from the basal layer to divide and renew themselves. With age, this regenerative potential and the overall function of epidermis are reduced, resulting in development of ageing signs. Lipotec's REPROAGE™ peptide may induce cellular reprogramming in the epidermal basal layer through the modulation of epigenetic elements, helping to reactivate basal cells and their regenerative abilities and leading to a rejuvenated complexion.
In vivo, after applying 2% peptide solution twice a day during 56 days, a general improvement in skin complexion and more radiance with 1.5% increase in luminance was observed as well as a rejuvenated skin with epidermal self-renewal activity increased to the level of a skin 17 years younger in the 50-55 years old volunteers and up to 41.3% decrease in skin roughness.
Underwater journey to pamper your skin
Representing the highest percentage of living biosphere on our planet, the marine environment is full of examples of survival and regeneration as organisms adapt to their surroundings and varying climatic conditions. Reproducing these unique properties provides a natural and sustainable source of benefits for skin care.
Based on the years of experience in biotechnology and botanical extracts, Lipotec has selected nine ingredients of marine origin under the name of Marine Beauty intended to beautify the skin that can be included in formulations worldwide since they are all CFDA listed.
Travelling through the waters around the globe, various destinations reveal birthplaces of diverse ingredients, some being natural molecules with proven efficacy and innovative mechanisms of action and others, botanical extracts with potential skin benefits. The underwater expedition entails nine stopovers from the Mediterranean Sea to the Sea of Japan, as an illustration of the numerous possible destinations researched around the globe for new ingredients inspiration
Other News
Featured Supplier

Floratech provides innovative botanical ingredients to formulators of stable, functional and quality cosmetic and personal care products worldwide.
Floratech has grown naturally from the ground up. We started with a small jojoba oil mill in the Sonoran Desert. Over the past 40 years we have grown into a modern botanical derivative research and...