Eco ingredients launched
Download PDF version of article
Alban Muller has launched two new products developed in compliance with its eco-responsible approach. Developed by bringing together white hibiscus (bissap) and baobab from the Tambacounda and Louga regions, Repulpami ER targets the factors responsible for the visible signs of skin ageing.
It acts by a combination of actions: a plumping action by inhibiting lipolysis and stimulating adipogenesis, a firming action by stimulating the expression of the genes coding for the proteins responsible for tight-junctions and thus for the strength and tone of the skin, and an anti-wrinkle action/botox-like effect achieved by reducing face muscle contractions. Repulpami ER is an ideal active for global anti-ageing face care products, mature skin care products, anti-wrinkle, resurfacing, firming, plumping products, lip, bust, neck and décolleté care products, firming products for the arms. This product has been developed in compliance with the A.M.I. eco-responsibility approach, as part of USAID projects in Senegal. Amiox ER is a concentrated extract of a rosemary variety rich in active principles, resulting from a rigorous argonomic selection. It is titrated in carnosic acid and carnosol, molecules with recognised antioxidant properties. The extraction is made with plant-based ethanol allowing Amiox ER to conform to the Cosmos standard. Amiox ER is an excellent alternative to traditional antioxidants.
Other News
Featured Supplier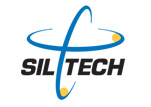 Siltech has built a reputation by being at the forefront of creating novel silicones for the personal care industry. Siltech's range of patented and proprietary technologies extends from silicone polyethers to silicone quats and other organo-modified siloxanes. These specialized products enhance various formulations by providing improved softness,...