New site under way in Saudi Arabia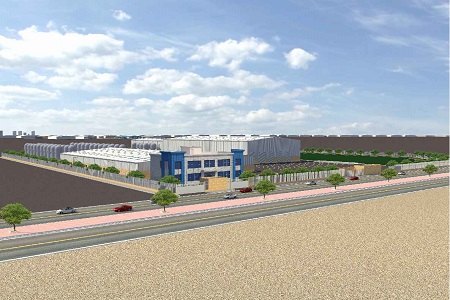 Colonial Chemical has announced the start of construction of a new specialty chemicals manufacturing plant in Dammam, Saudi Arabia. The new facility is named Colonial Chemical M.E. Arabia.
This facility is a joint venture with Sadeem Investments and Earth's Reservoir for Oil and Gas, EROG. Colonial Chemical, Inc. is providing the technology and operations knowledge for the plant while Sadeem Investments and EROG are responsible for local operational oversight and construction support.
This operation will primarily provide a source of locally manufactured specialty surfactants and other chemicals for oilfield, industrial lubricants, water treatment, paper, paints, coatings, personal care, household, and industrial cleaning applications. The new plant will offer manufacturing technology capabilities for a variety of chemicals as well as toll blending capability for finished formulations and custom chemical manufacture.
Construction is underway on a nine-acre plant that will include reaction vessels, distillation columns, toll blending and mixing vessels, pilot scale equipment for development, warehousing and tank farms. Additionally, construction will include state-of-the-art laboratories for R&D and formulation development and administrative offices for supply chain and customer service personnel. The plant will also house packaging and labeling operations.
"Colonial Chemical has long been a significant provider for oil field service companies as well as products for personal care, household, and industrial cleaning applications in the US. The new operation in Dammam will take advantage of local sourcing throughout the value chain and position Colonial Chemical, M.E. Arabia as a preferential source of product and services for customers in that region," said David Anderson, President, Colonial Chemical, Inc. "Along with shorter lead times, Colonial Chemical M.E. Arabia will also offer the benefit of toll blending and manufacturing which is a highly desirable function in this market. We have built mutually beneficial relationships in the past few years with our local investors in this new operation and are all excited to see our plans move forward."
Other News
Featured Supplier

Jarchem is a leading manufacturer and global supplier of unique specialty chemicals & natural materials. As a leader in the trend towards natural ingredients, Jarchem stays ahead of the curve by developing functional, consumer conscious and environmentally-friendly ingredients from plant, mineral and fermentation sources. Since 1978, Jarchem has...