Virucidal activity of lactic acid investigated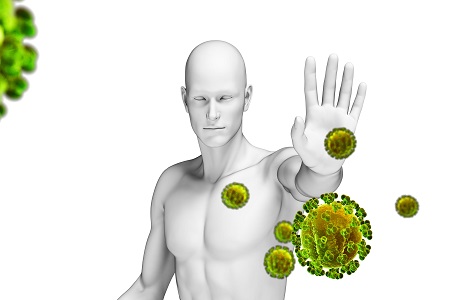 The coronavirus pandemic has brought attention to hygiene and disinfection. The virucidal activity of L(+)-lactic acid against enveloped viruses, including coronavirus was investigated with the European standard test method EN 14476.
The modified vaccinia virus Ankara (MVA) acts as representative virus for all enveloped viruses including coronavirus.
The test was conducted at 20°C under dirty conditions. The test criterion, a ≥ 4 log10 reduction (≥ 99.99 % inactivation) of the MVA titre within the recommended exposure period, is passed for the following L(+)-lactic acid concentrations in water: 0.90 % L(+)-lactic acid at a exposure time of 1 min. 0.45 % L(+)-lactic acid at a exposure time of 5 min.
These results show Jungbunzlauer L(+)-lactic acid has "virucidal activity against all enveloped viruses- incl. corona virus". Further tests are being conducted.
Jungbunzlauer L(+)-lactic acid is a natural, sustainable and less hazardous ingredient in the formulation of surface disinfectants and antimicrobial hand soaps. It is derived from renewable raw materials via fermentation and is readily biodegradable.
Jungbunzlauer L(+)-lactic acid conforms to Regulation (EU) 528/2012 (biocidal products regulation) and can be used as a biocidal active substance for product types (PT) 1, 2, 3 and 4. Test results obtained for antiviral (EN14476) and antibacterial (EN1040, EN1276 and EN13697) disinfection applications are available.
Other News