IFSCC Congress opens its virtual doors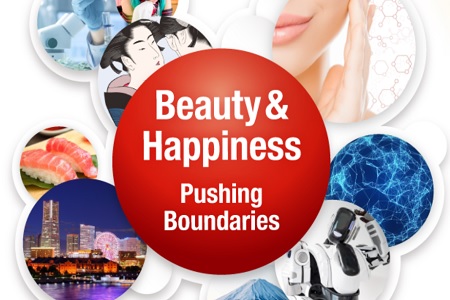 The 31st IFSCC Congress 2020 Yokohama (The Virtual Congress) has opened today. The IFSCC Congress is an international academic congress focused on the latest cosmetic research, hosted by the IFSCC and Japanese Society (SCCJ).
At the IFSCC Congress 2020, which is fully focused on cosmetic technology, the latest results of cosmetics research will be presented, leading the cosmetics industry in the future. The number of participants of the IFSCC 2020 Virtual Congress Yokohama is already over 1,400 (as of October 20) and it is expected to surpass the previous IFSCC Congress 2018 in Munich, Germany.
The IFSCC Congress will be held for the first time online for 10 days (during October 21-30), and the total number of 437 scientific presentations (69 podium (oral) presentations and 368 poster presentations) cover themes about new technologies such as AI and IoT applied to the cosmetics industry as well as the research results of dermatology and prescription technology required for cosmetic technology.
These presentations will be available on-demand and attendees will be able to post questions to the presenter through a Q&A system. The Distinguished Lecture "Lessons from Yeast – autophagy as a cellular recycling system" by the Nobel Prize Winner Yoshinori Ohsumi, PhD, that was announced during the Opening Ceremony, can be viewed from the Scientific Presentation button until the last day of the Congress.
The Award Ceremony will take place on October 28 and the Closing Ceremony on October 30. The Award Winners of the first IFSCC Virtual Congress will be presented on October 28, 22:00 JST. Also, interviews with some representatives of the cosmetic industry about "Cosmetics with Corona", are available from the Virtual Congress page during the Congress.
The registration is open until October 28, 15:00 (JST). The registration fee is: IFSCC Member: 30,000 JPY, Non-Member: 40,000 JPY and Student: 10,000 JPY. For more information visit: http://ifscc2020.com/registration.html
Other News