Chief commercial officer appointed at wax refiner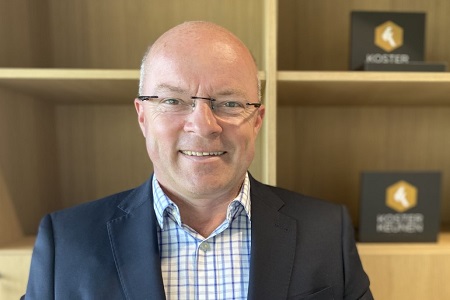 Koster Keunen Holland B.V. has appointed Udo Thaysen as chief commercial officer (CCO). Mr Thaysen started in his new position on September 1.
Gerben Boersma – shareholding and managing director at wax refiner Koster Keunen - said that Udo Thaysen is a perfect match for the global expansion goals of the Dutch company. "Mr Thaysen's arrival will strengthen our future position in the world of natural wax suppliers. With the new factory that we have built in 2018, we see a lot of opportunities in our existing and in new markets. I believe Udo is exactly the right person to help us achieve our growth ambitions."
Udo Thaysen explains he is delighted to work for Koster Keunen (Holland) B.V., the only GMP certified manufacturer for natural waxes in Europe. "The company has a state of the art factory. It takes its environmental responsibility seriously with its own sourcing activities in Africa, and we have an ambitious team that wants to move forward. I see many opportunities."
Koster Keunen Holland B.V. is a 100% family-owned company that was founded in 1852. Koster Keunen Holland and sister company Koster Keunen U.S.A. (based in Watertown, Connecticut) have specialised in processing, formulating and marketing quality waxes to the cosmetic, pharmaceutical, candle and food industry. From beeswax, the foundation of the business and one of its principal products, Koster Keunen has developed a variety of new products to meet new and constantly evolving client requirements.
Other News