Work starts on new distribution centre for pigments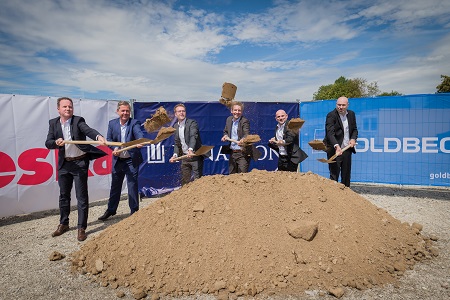 BASF's Colors & Effects brand focused on the global pigment business, will use a new finished goods warehouse and distribution centre. The new building will be located in the industrial area of Ladenburg.
"This site, about 20 kilometers away from our largest production site in Ludwigshafen and in an ideal location to our other European production sites, allows us to combine our centralised distribution structure in Europe with a distribution network geared to small quantities," explained Dr Florian Hofer, globally responsible for customer service and logistics management at the colored and effect pigment manufacturer. The new warehouse will offer sufficient space to cover the expected volume growth in the coming years, especially for high performance colour and effect pigments, and is supposed to be one of the world's largest central pigment warehouses, according to Hofer.
Groundbreaking for the 20,000 square meter new building has just begun. Inauguration is scheduled for the first half of 2021.
Other News