The right balance between sustainability and skincarisation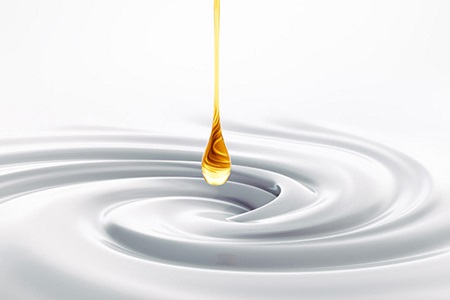 Hair care is a dynamic market with a global forecasted value growth of 5,5% by 2023 and is looking for more naturality and eco-consciousness while still keeping the key performance on hair.
As consumers are paying more and more attention to their environmental impact, the hair care market is living a paradox between product multiplication inspired by skin care and sustainability.
Skincarisation is taking over all beauty markets and especially hair care, creating new product space from sleeping masks, scalp scrubs and lots of different leave-on textures (sprays, balms, cream-gel, jelly, …) to obtain the healthy hair look. Directly from skin care, claims like anti-pollution and even blockbuster ingredients like hyaluronic acid can now be found in shampoos or conditioners. This product-offer multiplication is increasing the environmental impact of the hair care industry and brands are starting to take actions on packaging with concentrated formats or recycled plastic bottles but the next step is to lower the impact from formula process.
The rise of a better consumption model for the planet is not a new phenomenon but is now a global demand. Brands are looking for greener performance alternatives for hair care application to reduce their global impact on the environment. Replacing performant non-environmentally-friendly conditioning agents with more natural and sustainable alternatives is not an easy task as conditioners are very appreciated around the globe for their efficacy.
Geltrap from Seppic is the first step towards more planet-friendly alternative to classic hot process conditioners showing the same conditioning performance on hair tresses. This surprising gel-in-oil texture saves energy thanks to its cold process: -98% energy versus hot process O/W emulsion and -74% compared to a cold process O/W emulsion. This energy saving also helps to diminish CO2 emission from the manufacturing process (-4.6kg of CO2 for a 5kg batch), the greenhouse gas responsible for ozone degradation. Geltrap is a real resource saver as it also reduces manufacturing time by 78% versus hot process O/W. This trendy hair conditioner Geltrap is created by the combination of Easynov and Simulquat HC 305. The skin care inspired texture creates the "wow" effect to surprise consumers. Easy-to-spread on hair, the patented conditioner has a silicone-like feel which gives a great slip and cushion all along the strand. Without using silicones for conditioning, the product carbon footprint is reduced: the sand extraction and the process to obtain these ingredients have a very negative impact on the environment (destruction of ecosystems and energivore polluting manufacturing).
The patented Geltrap technology also gives the possibility to reduce the amount of oily phase as only 10% is necessary to obtain the same results as hot process O/W formulas containing up to 15% of oil phase. Simulquat HC 305, the liquid cationic texturiser, is already pre-neutralised and makes product development easier from brief to shelves: it creates diverse textures with different cold process shear (also avoid the denaturation of heat sensitive ingredient); it helps to stabilise and gives a glossy appearance to any hair conditioning formula and boosts manufacture performance by saving energy and time. Simulquat HC 305 has also shown the same conditioning results as Polyquaternium-10 in an aqueous gel application but with a lower active content (0.5% a.m. for Polyquaternium-10 versus 0.41% a.m. for Simulquat HC 305).
The patented Hair Conditioning Geltrap minimalist formula, which contains less than 15 INCI names, is ticking all the boxes of the next-gen sustainable conditioners thanks to its stability properties, the possibility to create a variety of glossy textures, the conditioning performance with simple approach and the resources saving during product manufacture (energy and time).
See more about SEPPIC | Air Liquide Healthcare Specialty Ingredients
Other News