World of Chemistry: At Home Live with Personal Care magazine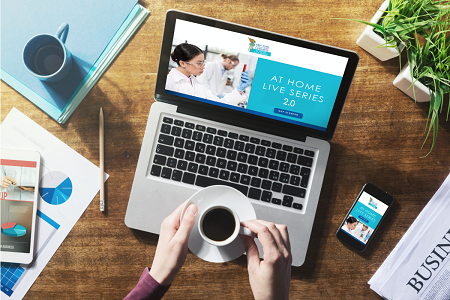 As part of NYSCC's At Home Live 2.0, 'The World of Chemistry' launched this week with on demand programmes that will deliver a global perspective on solutions, formulation and regulations from Europe, Asia and South America.
A staple from NYSCC Suppliers' Day, there will be a total of 4 presentations with a wrap-up panel session featuring all speakers. Presenters are leading experts from countries and regions that define the beauty landscape. Sessions are moderated by Personal Care Magazine's Richard Scott.
Presentations will include:
2030 Global Beauty & Personal Care Trends - Sarah Jindahl, Associate Director, Global Beauty & Personal Care - Mintel
Skin Barrier Repair in the Wake of COVID 19: Trends in the APAC BPC Market -Jessica Qu, Marketing Director, Personal Care Ingredients & Solutions, Bloomage/Asia
The New Formulation Trends in Europe and the Regulatory Requirements - Dr Saira De Ferrari, CEO & Senior Consultant, Cosmetic Assist / Europe
Brazilian Cosmetic Market: The Path for Success - Dr Vanessa Arruda, Global Marketing Manager, ABC/Brazil
Join the Live Wrap Session tomorrow (23 July) at 2pm BST with all presenters answering your questions.
Learn more about NYSCC At Home Live 2.0, here.
Register for the Wrap Session here.
Other News