The 10 most sought-after Men's Grooming Ingredients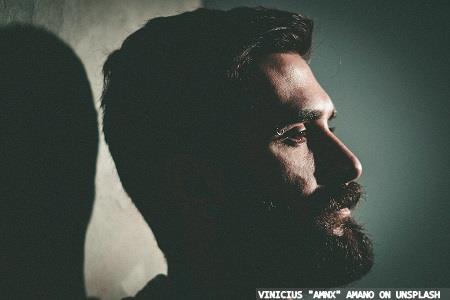 The male grooming industry is big business, exploding into a multi-billion global enterprise according to Statista. For modern men, skin care and grooming are increasingly important. Gone are the days of reaching for any cream or shampoo available.
Science-backed, organic ingredients which are free from additives are the order of the day. Ingredient lists are being studied like never before, informing male grooming purchase choices. But which ingredients are the hottest commodities in the market?
Salience's free male grooming sector report identified a steady 4% overall growth in the online size of this lucrative market. An online industry on the rise, companies are bending over backwards to offer top-tier products to help their male customers look and feel their best. Certain ingredients are more sought after than others. Search volume is a strong indicator of which ingredients gents are turning to for their personal care routines. Our run-down of the top 10 most popular male grooming ingredients is based on the average monthly searches of each by online consumers.
Alcohol
A weekend favourite of many, alcohol crops up in a surprisingly high amount of male grooming products. Shaving creams, aftershaves, face wash, you name it, this versatile ingredient is everywhere. But what makes alcohol so prolific in male cosmetics? For one, it is a blemish's worst nightmare. Dissolving the oils which make skin greasy and slick, it features stabilising, antiseptic properties which promote smoother skin.
The term itself merely scratches the surface, of course. There are varying types of alcohol, some with more benefits than others. Anyone who has overindulged when drinking alcohol would attest to dehydration as a side effect. Simple alcohols such as methanol can give your skin the same desert-dry feel you experience the morning after. As with drinking, moderation is key in alcohol-based skin care products. As such, getting to grips with the type and amount of alcohol included in your male grooming routine is crucial.
Water
As natural as it gets, water harvests 90,500 monthly searches, drawing level on the popularity charts with alcohol. Organic and cruelty-free products are all the rage. In line with a trend towards clean eating, healthy living and wellness, a new wave of men's grooming is increasingly going au naturel. You will find a modicum of H20 in most cosmetics, unless they are specified as waterless. From lotions and moisturisers to conditioners and sunscreen, water springs up across the board.
Water is most commonly used as a solvent, making it more prevalent in cleaning products such as face wash. Non-toxic and free of pollutants, its distilled form can dissolve the elements which damage chemically exposed skin. Less is more in male skin care. The purity of water is healthier for the skin in comparison with synthetic conditioning agents.
Quinoa
A super grain making waves in the world of vegan food, quinoa is loaded with helpful amino acids and enrichingly high levels of protein. The grain helps to create fresh faces, favoured in male facial creams due to its skin-boosting antioxidants. By producing ample collagen levels, it fights back against the signs of ageing, preventing cracked skin and dehydration. Great for a deep cleanse, you will mainly see quinoa in moisturisers and other skin care lotions, as well as strengthening shampoos and conditioners.
Vitamin C
Many people will remember taking Vitamin C tablets as children to keep colds at bay. The versatile agent is equally adept at warding off the signs of ageing and UV rays. Known to produce collagen, it is a potent and active ingredient safely produced for topical use. Keep your eyes peeled for L-ascorbic acid on the ingredients list – this is what vitamin C is often referred to.
Vitamin C is an antioxidant packed with a whole host of benefits. It soothes inflammation and regenerates skin cells, making vitamin C-backed grooming products a must for those looking for tighter skin and evened-out blemishes. Vitamin C serums are ideal for irritable skin or those suffering from sun damage, while it can also be found in a wide variety of personal care products such as daily moisturisers and skin repair creams.
Aloe Vera
Aloe vera is among the most soothing ingredients on this list. Its smell alone whisks the senses to tranquility. Its ability to soothe extends to the skin, tackling irritations by helping new cells to grow. You will commonly encounter aloe vera in sun care products such as after sun, as well as restorative serums and moisturisers.
Aloe vera shampoo is another big trend in male grooming. The past year alone has seen a 60% increase in searches for the keyword 'aloe vera shampoo'. The natural ingredient promotes hair growth has healing properties for luscious locks. It is clinically proven that applying the wonder element to your scalp increases blood flow, giving all the circulation needed to repair damaged hair.
Castor Oil
60% of young men in the UK sport some form of facial hair, leading to a rise in nourishing beard serums and growth products. The vast majority of them feature castor oil. Derived from the caster plant, its much-lauded hair follicle growth stimulation can be attributed to ricinoleic acid. This omega-9 fatty acid promotes denser, fuller, and shinier hair, while also reducing inflammation associated with shaving rashes.
Ginger
In years gone by, ginger was a tried and tested home remedy for a range of illnesses, heralded as a healing plant. The spice has a slew of health benefits which have seen it make a big splash in male grooming products. Scarred skin benefits from its toning abilities, reducing the appearance of pigmented scars in a matter of weeks. A powerful antioxidant, it's commonly used in anti-ageing skin care creams. A melting pot of minerals and fatty acids, ginger-based shampoos can also strengthen hair strands while batting away dandruff due to its antiseptic properties.
Hyaluronic Acid
A naturally occurring molecule which retains moisture, hyaluronic acid is an ingredient to look out for if you are prone to dehydrated skin. Referred to as 'HA' on many lists of ingredients, directs moisture to skin cells and can help smooth wrinkles as well as combating UV damage. As we age, our natural HA levels significantly shrink, causing limp, poorly defined skin and dark bags below the eyes. Products which are rich in hyaluronic acid, such as eye creams and anti-wrinkle serums, are a must in the daily skincare routine of anyone looking to replenish their complexion.
Salicylic Acid
For spot-prone and oily skin, salicylic acid is the perfect remedy. You will find this anti-inflammatory element in face wash and pore cleansers. Derived from willow tree bark, the soothing acid has an exfoliating effect which is kind to skin. Red, blemished skin can enjoy a new lease of life with the application of salicylic acid-based skincare products for men. Acne breakouts can also be calmed with this agent, dissolving debris which can clog pores, promoting the generation of fresh skin.
Coconut Oil
Razor burn is a nasty irritation which most men experience once in a while when shaving. The plentiful supply of vitamin E offered by coconut oil works as an active moisturiser, restoring reddened skin. Coconut oil is also found in creams which treat sun burn as well as most premature aging serums. Dry spots and under-eye blackness can also be treated by creams which feature coconut oil due to its moisture-promoting and anti-bacterial properties.
Other News