Award for film-former in 'Green and Sustainable' category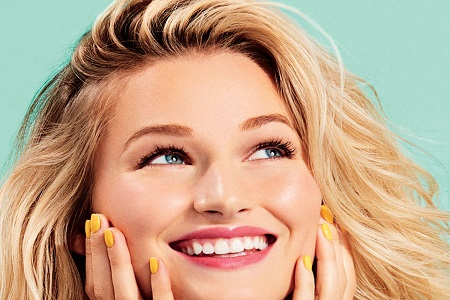 Ashland Antaron ECo ethylcellulose won the Personal Care and Homecare Ingredients (PCHi) Fountain Award in the "Green and Sustainable" category, an important award in Asia. The award was presented virtually due to the COVID-19 pandemic.
The PCHi Fountain awards increase and elevate research capabilities and the development of innovative, sustainable technologies. This year, more than 120 products submissions from 79 companies were entered.
In addition to the win for Antaron ECo ethylcellulose, Ashland Rosaliss biofunctional was recognised on the short list.
Antaron ECo ethylcellulose is a nature-derived, water-resistant film former. It is globally compliant and provides excellent water resistance at a low use level of 0.5 percent in most formulations. Antaron ECo is Halal and Kosher certified, vegan suitable, and imparts great formula aesthetics. The product is recommended for sun care emulsions, gels, and alcohol sprays; daily moisturisers, primers, foundations, bb/cc creams, lipsticks, and eye products.
Rosaliss biofunctional known as the rose of "100 petals" is an extract obtained by plant small RNA technology (PSR TM) for flawless skin self-repair and more healthy-looking skin.
"Developing innovative, nature-derived, and sustainably advantaged products is critical to Ashland, to our customers, and to the planet we share. We are continually reinventing our portfolio for future generations," said Joseph Torella, global vice president, skin and hair care, Ashland. "Antaron ECo ethylcellulose was created with sustainability at the forefront. It is derived from zero-deforestation, wood-derived cellulose and made in a water-based manufacturing process, minimizing the use of solvents."
"This award once again rewards Ashland's comprehensive approach to sustainability. We are seeking out ingenious ways to meet the future needs of our customers," said William Zhao, General Manager, Personal care and household, Asia Pacific. "The ingredient hits the target on key consumer drivers while providing a safe and easy-to-apply sun protection, and it's also listed on global chemical inventories including Australia, Canada and China."
Other News