Over a million page views a year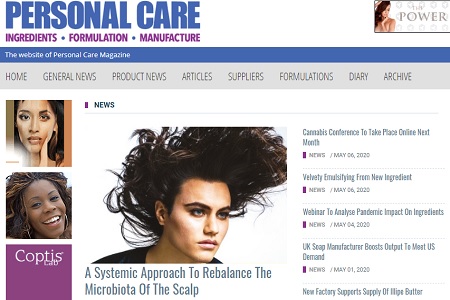 Accessing information online has never been more crucial. When physical movement of people is limited and events such as conferences and exhibitions have been postponed and cancelled, professionals still need to keep up to date with developments while working from home.
Personal Care's website has always been a key source of technical information, and we are working hard to ensure all the data you need is at your fingertips during these challenging times via the website and the Personal Care App, which is available for Android and Apple devices.
The latest statistics show that between June 2019 and May 2020, the website had 1,014,025 page views.
The site is being continuously developed and we have new features in the pipeline.
Thank you for your support.
Other News