Efficacy for men revealed with new tests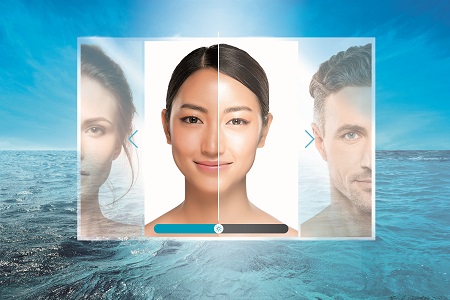 Matmarine biotech ingredient, which was previously shown to provide a variety of skin care benefits for women, is similarly beneficial for men, according to new testing by Lubrizol Life Science Beauty.
Caucasian men on whom the ingredient was tested showed a reduced appearance of pores and improved hydration.The new research broadens the efficacy and appeal of Matmarine biotech ingredient, a fermentation-based extract sustainably sourced through biotechnology from a marine microorganism.
In the latest round of in vivo testing, 31 Caucasian men applied a cream with 3% ingredient on half their face and a placebo cream on the other half twice a day for seven days. In one week, the number of pores decreased by 10.5% and skin hydration increased by 12.4%. Furthermore, the ingredient also resulted in an immediate moisturizing effect that lasted the entire day.
Matmarine biotech ingredient decreases MC5-R levels and delays sebocyte differentiation. In different ethnicities, it helps improve the appearance of combination and oily skin while keeping it hydrated. Applied in a BB cream, the biotechnological ingredient also showed an immediate mattifying effect, maintained the entire day.
The fact that Matmarine biotech ingredient helps reduce excess sebum on the skin, while preventing skin dehydration, makes it an ideal solution for the care of oily and acne prone skin.
Other News