Naolys Angelica cells: from cell functions optimisation to skin rejuvenation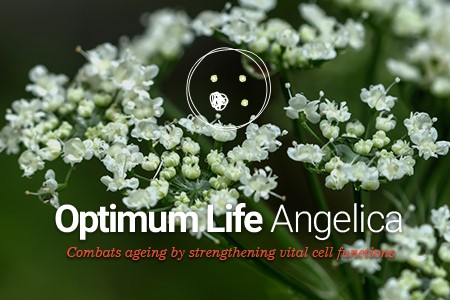 Naolys specialists in active plant cells for the cosmetics industry presents its new anti-ageing active ingredient, inspired by the healthy ageing trend, for comprehensive skin support: Optimum Life Angelica.
This new active ingredient made from angelica (Angelica archangelica), a medicinal herb highly regarded for its protective properties (it was even considered to be effective against evil spells cast by witches!), maintains the skin's wellbeing while at the same time slowing its ageing, by regulating vital cellular functions.
These active angelica cells strengthen the three basic cellular functions of respiration, nutrition and communication, including in the presence of oxidants such as UV and pollutant residues, thereby providing the skin with enhanced protection against ageing. They provide the following effects at the cellular level in the dermis and the epidermis:
• Energising, balancing and maintaining the well-being of cells through an improved supply of nutrients, better intercellular communication and respiration (improving oxygen intake, decreasing hypoxia and oxidised proteins).
• Anti-oxidant, by decreasing oxidative stress (the formation of free radicals) caused by pollution and UVB
• Anti-ageing (firmness and suppleness) due to an increase in levels of collagen and elastin
A clinical study with 18 people aged 49 to 65 years-old showed an average decrease in the total area of wrinkles of 16% after 28 days of treatment (2 applications/day).
All tests were carried out with a concentration of 0.5% (20% cells in 80% plant glycerine). Optimum Life Angelica does not contain any preservatives. It can be used in formulas for care products (face and body) and in makeup products. COSMOS or Natrue approvals available on request for all liquid forms of the product.
Other News