New antimicrobial stabiliser blend is efficient by design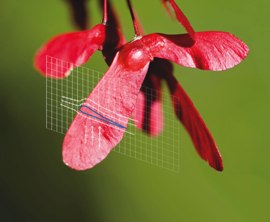 Like the wings on maple seeds that boost seed dispersal, natural evolution produces organisms uniquely suited for their environment or function. Inspired by this efficiency, schülke has created sensiva PA 40, an antimicrobial stabiliser blend uniquely suited for formulators' leave-on, wet wipe and sensitive formulas.
It combines natural, nature-identical and gentle synthetic materials to produce a multifunctional additive empirically designed to meet the changing preservation needs of the personal care industry.

The evolution of protection, sensiva PA 40 has improved the efficiency and efficacy of non-traditional preservation systems.

Schülke & Mayr GmbH has over 124 years of history protecting people and materials against infection and contamination. With the brands euxyl®, sensiva® and sensidin®, schülke provides an extensive range of modern formulated preservatives and innovative multifunctional additives for the personal care products.


Go to www.schuelke.com for more information.


Other News
Featured Supplier


Founded in 1986, by Mr. Wilfried Courage and Prof. h.c. Gabriel Khazaka, Courage + Khazaka electronic GmbH introduced the first scientific measurement tools to objectively quantify parameters on the skin. Until today we have always been the world market leader in this field. Nobody else offers such a complete range of measurement...