Innovative plant cell complex launched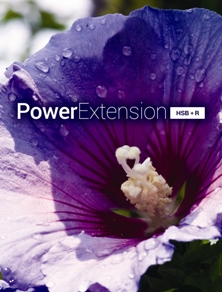 At in-cosmetics 2013, Naolys (booth M134), the French company specialised in plant cell culture, will launch an innovative plant cell complex Power Extension [HSB+R] made of a native cell of Hibiscus Syriacus 'Blue bird', containing not only its own active molecules but also a natural rutin molecule to get a greater activity.
As the first natural plant cell complex dedicated to mature skins, Power Extension [HSB+R] boots the metabolism during cell ageing thanks to a control of the proteasome activity, especially in senescent keratinocytes, and by increasing the release of CO2 by 43%. As a result, it provides a global anti-ageing effect clinically proven by a decrease of the surface of wrinkles by 27% in 28 days. All tests were performed with the powder form at a concentration of 0.1%.
Power Extension [HSB+R] is non-allergenic, preservative free, and can be used in any formulation from skin care to makeup applications.
Other News
Featured Supplier

The world of cosmetics is constantly evolving: players are always looking for innovative and effective formulas to offer efficient, safe products and new sensory experiences to the consumer. Beyond the rapidly visible benefits, the challenge is to awaken the senses, with original textures, pleasant to use, and formulated with respect for the...