Two surfactant blends to be launched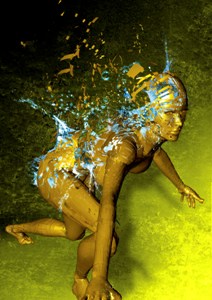 Innospec are pleased to announce the launch of two exciting new surfactant blends, Iselux Baby for ultra-mild no tears, no irritation cleansing and Iselux SLC for structured liquids with high levels of oils without compromising foam.
The products will be showcased at in-cosmetics at Innospec's stand, C51.
Isleux Baby is a formulated baby shampoo concentrate which delivers unprecedented performance:
•
No eye irritation or sting and no skin irritation
•
Free of EO, 1,4-Dioxane, nitrosamines and formaldehyde
•
Enhanced foam and viscosity performance
•
Comprised of surfactants derived from renewable resources and readily biodegradable
•
Cost effective "in the bottle" as a result of both the initial cost of the product and the simplicity of production
Iselux Baby is an optimised surfactant base with outstanding performance which is easy to formulate in three simple steps:
2.
Add performance additives
3.
Adjust viscosity with pH and/or NaCl
The process requires no heat (cold mix) and is complete in a very short time period thus saving money by reducing production time and lowering energy costs
The concentrate is compatible with 'typical' performance additives such as, for example, conditioning agents and pearlisers.
Iselux Baby is perfect for baby cleansers, ultra-mild facial cleansers and any application where mildness is a key requirement.
Iselux SLC is a structured liquid concentrate capable of suspending immiscible performance additives such as oils, silicones and beads without compromising the quality and volume of dense luxurious foam desired in personal care cleansing. Iselux SLC is easy to use and takes the complexity out of manufacturing stable structured liquid shampoos and body washes. The ingredient:
•
Allows incorporation of high levels of oils, great for the current trends seen with argan oil in hair care products
•
Has a simple, cost effective cold mix process
•
Dramatically increases formulation flexibility and creativity
•
Innospec's technical team will provide formulation support as needed
Iselux SLC offers many advantages over existing structured liquid technologies; it is sulfate-free, EO-free and 1,4-dioxane free, readily biodegradable, mild and creates luxurious lather perfect for bodywashes, shampoos and other innovative formulations.
Innospec at In-Cosmetics
Innospec will be speaking as part of the Innovation Seminar programme during in-cosmetics with a talk entitled 'New Generation Sulfate-free Surfactants for simple-to-formulate, gentle cleansing' in Theatre 2 at 14:30 on Wednesday 17 April.
Innospec will also be demonstrating the simplicity of using Iselux Baby in the Innovation Zone at the following times:
Tuesday 16 April at 14:00,
Wednesday 17 April at 15:00
Thursday 18 April at 10:00.
You are invited to join Innospec at their champagne reception from 16:00 onwards on Tuesday 16 and Wednesday 17 April, come along to stand C51 to find out more about these new launches, try samples of finished formulations and enjoy a glass of bubbly with the team.
Other News
Featured Supplier

ProductVision software is the global choice to solve the problems of managing formulation and new product development allowing you to keep ahead of the game.
ProductVision is a modular and fully integrated system that automates and streamlines your product development process, and ensures that your products meet both the technical and...