Ultra Repair Face Serum
Ultra Repair Face Serum is a light and fast absorbing formulation which used as a daily treatment for face.
Phase
Product
INCI Name
Supplier
Volume
A
DI Water
Aqua
84.77
Glycerin
Glycerin
Local supplier
5.00
Zemea
Propanediol
DuPont Tate & Lyle
2.00
Tylose HS 10000
Hydroxyethylcellulose
Shin Etsu
0.55
B
Moist 24
Imperata Cylindrica (and) Aqua (and) Glycerin (and) PEG-8 (and) Carbomer
Croda
2.00
Algisium C
Methylsilanol Mannuronate
Exsymol
2.00
Corrum 8803
Palmitoyl Tripeptide-1
Corum
1.00
BRB 523
PEG/PPG-18/18 Dimethicone
BRB
1.00
C
Euxyl PE 9010
Phenoxyethanol (and) Ethylhexylglycerin
Schulke Mayr
0.80
D
Tween 20
Polysorbate 20
Croda
0.80
PF Aloe Cool
Parfume
Sillage Aromatique
0.08
Preparation:
1) Add A1-A3 into a beaker and mix well. 2) Then, sprinkle A4 into bulk. Mix well. 3) Add B1-B4 one by one into bulk and mix well. 4) Add C1 into bulk. Mix well. 5) Premix D1 & D2. Add premix into bulk. Mix well.
Notes:
Appearance Pale yellow thin liquid Viscosity at 25°C cPs NA pH 5.0-6.0 Sensory attributes Soft touch after feel
Featured Supplier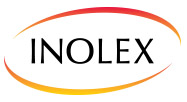 INOLEX is a leading global cosmetic ingredient company at the forefront of innovation in the categories of alternative preservation, silicone alternatives, conditioning agents, film-formers, and palm alternatives. Guided by the principles of green chemistry and INOLEX's commitment to ingredient safety, our cutting-edge sustainable and plant-based...