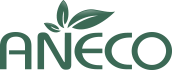 ANECO
Hummingbird Branch Center
Qinhuai District

Nanjing
China
86-25-66060698
COMPANY INFORMATION
ANECO is a high-tech enterprise driven by technological innovation, focusing on the raw material field of cosmetics, personal care products and food and health care products.
With the direction of material innovation, technology breakthrough and application creativity, as well as the combination of its abundant industry experience and forward-looking global vision, ANECO selects and develops a number of competitive and effective products, formulates a positive cycle of short-, medium- and long-term project development plans.
The concept that creating value for others is the only way to make oneself valuable is highly embedded in ANECO's culture. With chemical synthesis, enzyme engineering, fermentation engineering, synthetic biology, cell engineering, pharmacology and other advanced technologies as the production guarantee, ANECO cooperates with the most professional players in various parts of the supply chain such as mechanism research, safety efficacy, laws and regulations, channels, etc., and joins forces to add value to the whole value chain, thus forming its most unique core competitiveness. Meanwhile, ANECO has blazed a trail of green chemistry to protect natural resources, reduces environmental pollution and its carbon footprint.
At present, ANECO has successfully developed AC-GR-01 (Glucosylrutin), AC-GG (Glyceryl Glucoside) and AC-α-Arbutin (Alpha-Arbutin) by using glycosidylation technology. VcOS (Ascorbyl Tetraisopalmitate) and AC-NMN (β-Nicotinamide Mononucleotide) were developed by enzyme engineering technology. AC-EGT (Ergothioneine) were developed by fermentation technology. The product quality has reached the international first-class level, and acquired numerous patents. In addition, ANECO has initiated a number of projects with independent intellectual property rights and huge commercial value, which are undergoing industrialization and market development.
After years of meticulous work, ANECO has cooperated with customers in the Americas, Europe, Australia, Southeast Asia and other countries and regions, and established a long-term friendly cooperative relationship with well-known companies such as Unilever, Proya, JALA, Kolmar, Biohope, Nutri-Woods, NOX BELLCOW, Mentholatum, etc.
With "Innovation & Concentration" as its core value, ANECO is committed to providing the global market with top quality, high added value and unique innovative raw materials. ANECO will constantly seek new cooperation opportunities, open up new fields and markets, striving to become a first-rate international enterprise in the industry.
ANECO is willing to cooperate with more partners to create a glorious and promising future together!
PRODUCTS AND SERVICES