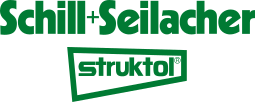 Schill & Seilacher GmbH
Schoenaicher Strasse, 205

Boeblingen
D-71032
Germany
COMPANY INFORMATION
COSMETICS AND FINE CHEMICALS
Our department of Cosmetic Raw Materials and Fine Chemicals is your contact for amino acid based surfactants and odor absorbers used for conventional or organic cosmetics, for home care, I&I and pet care. It also offers you anionic surfactants and odor absorbers for applications in pet care, household and special cleaner as well as industrial applications for lubricants and metal working processes.
We see ourselves not only as a leading producer of these innovative raw materials but also as a consultant for different applications.
WHAT YOU CAN EXPECT FROM US
Individual service
We are able to develop new products and applications in close consultation with our customers to satisfy their requirement profile.
Analytics
Our highly efficient in-house Analytical Department guarantees the consistently high quality of our products.
Customer-specific solutions
We would be pleased to assist you in preparing basic formulations and we have the necessary flexibility for adapting our products to our customers' requirements.
Specialist counselling
Our experts would be pleased to assist you in all matters of a regulatory or technical nature.
PRODUCTS AND SERVICES