Jarchem Industries Inc.
414 Wilson Avenue

Newark
New Jersey
7105
USA
+1 973-344-0600
COMPANY INFORMATION
Jarchem is a leading manufacturer and global supplier of unique specialty chemicals & natural materials. As a leader in the trend towards natural ingredients, Jarchem stays ahead of the curve by developing functional, consumer conscious and environmentally-friendly ingredients from plant, mineral and fermentation sources. Since 1978, Jarchem has created a long-standing reputation as a dependable supplier with excellent service and high quality products. With a strong focus on innovation and customer support, Jarchem also provides custom & confidential work to give clients and advantage in the marketplace.
Jarchem's innovative offerings include Specialty Butters & Oils, Volcanic Clays, Alkyl Polyglucosides, Performance Surfactant Blends, Bio-Based Chelating Agents, Natural Actives, Plant-Based Alternatives, Oleochemicals, Inorganic Salts, Monomers and Polymers, and more.
We invite you to visit our website to view our unique and patented technologies.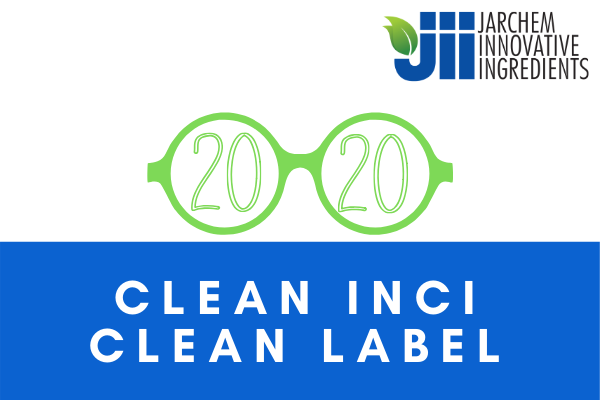 Major Markets:
Jarchem provides high quality for a variety of markets including:
Personal Care
Home Care and I&I Cleaning
Food & Beverage
Agriculture
Industrial
Innovative Technologies
Jarchem's principal technologies are taking non-GMO plant raw materials (Shea, Coconut, Potato etc.) to create environmentally friendly and consumer conscious alternatives. Our plant-derived ingredients offer great functionality and skin feel similar to their commodity counterparts.
Consumer Conscious Alternatives To:
Dimethicone, Isopropyl Palmitate/Myristate, Cyclopentasiloxane, Mineral Oil, Isododecane, Isohexadecane, Sulfates, EDTA, Lanolin, and more.
Major Products:
Jarplex™ (Plant Lipids and Ester Derivatives) (Link: https://www.jarchem.com/jarplex-shea-butter-products/)
Patent Pending, Non-Ethoxylated Water Dispersible Butters
Shea-based Powder, Esters & Surfactants
Makeup Remover
Jarxotic™ (Exotic Ingredients From Around The World)
Jarcane™ (Plant-Derived Hydrocarbons)
Alternatives to Petroleum Derivatives
Non-Polar Solvents
Vegetable-Derived Lanolins Alternatives
Skincare actives developed from Traditional Chinese Medicine
Sodium Hyaluronate & other Fermentation-Derived Ingredients
Sucranov™ (Sugar-based Surfactants)
Low & High Foaming Options
Sulfate-Free Performance Blends
Aminosyl™ (Amino Acid Surfactants)
Mild and gentle surfactants
Powders & Liquid Solutions
Biopure™ (Bio-Based Chelators)
Readily Biodegradable
Preservative Boosting
Jarfactant™ (Alkyl Polyglucoside)
TSCA-approved surfactants
Listed on Safer Chemical Listing for Safer Choice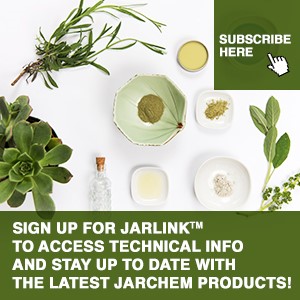 Categories our products fit into: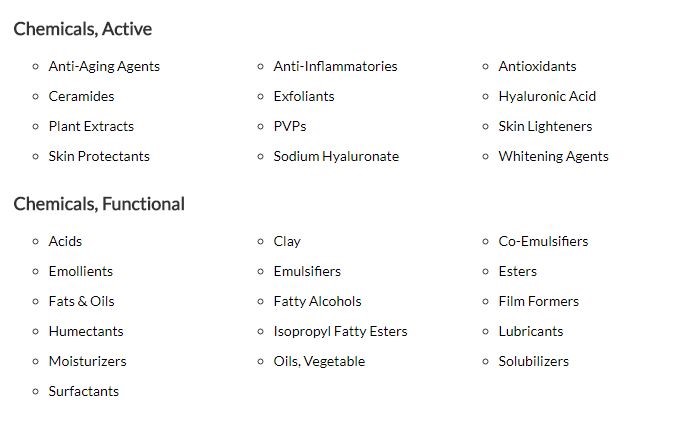 PRODUCTS AND SERVICES
Featured Supplier
With over 60 years of operating in the oleochemical sector, Berg + Schmidt has become a specialist in functional lipids for cosmetic applications. The company's basic portfolio includes fatty alcohols, fatty acids esters and shea butter. But there is a lot more to discover. Berg Schmidt's wide raw material product range includes commodities,...