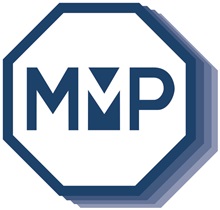 MMP Inc
3470 South Clinton Ave.
South Plainfield

NJ 07080
USA
+1 (908)561 4435
COMPANY INFORMATION

Since 1984, MMP, Inc. brings a concept of highly individualized assistance and service, striving to provide our clientele with unique resources. At MMP our mission is to manufacture raw materials of the highest quality for cosmetic and personal care applications with customized service. Our team is continuously working on the development of new formulation concepts and innovative modes of action for our skin care ingredients.
MMP develops specially purified vegetal extracts, natural origin products with innovating cosmetic potential, as well as custom synthesis of proprietary compounds.
MMP's innovation also focuses on self-emulsifying bases and original formulation aids. Our successful innovation has been recognized by the grants of several patents in the area of new formulation systems.

At MMP we value the importance of our environment and of its preservation. Introducing environmental-friendly products and processes has become our priority with the development of our vegetal alternatives to animal products.
MMP, Inc. is also the exclusive distributor for:
ActiChem – grape vine extracts, in North America
Cobiosa – exotic specialty oils and natural actives (COSMOS), in USA and Canada
Sisterna – natural sucrose esters (Ecocert/COSMOS, NPA certified), in USA and Canada
Visit our website www.mmpinc.com for more details on our product line.
PRODUCTS AND SERVICES