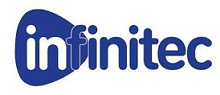 Infinitec Activos
Edificio Helix
Parc Científic de Barcelona
Baldiri i Reixac, 15-21

Barcelona
08028
Spain
(+34) 934 020 162
(+34) 934 493 042
COMPANY INFORMATION
We are a private, independent, innovative and technology-driven biotech company with special focus on the research, process, development, synthesis and manufacture of novel active delivery systems for cosmetic applications.
Focused and committed to research and development of active principles, our activities centre around 130 sqm of state-of-the art laboratory located at the Barcelona Science Park and managed by highly qualified, science-driven staff.
With ten patents and, as average, fifteen per cent turnover committed to R&D investment, Infinitec clearly focus on innovation in order to build the next generation of delivery systems in the cosmetic field.
PRODUCTS AND SERVICES
Featured Supplier


Wilshire Technologies was founded in 1997 and acquired by Evonik in 2020.  WTI provides both a select line of value-added cosmetic actives and affordable access to GMP produced materials for the pharmaceutical industry.  WTI offers a highly diverse portfolio of value-focused products including a broad range of high-purity phytochemicals...