CITE Japan
c/o ICS Convention Design, Inc.
Celestine Shiba Mitsui Building,
3-23-1, Shiba, Minato-ku,

Tokyo
105-8335
Japan
+81-3-5657-0770
+81-3-5657-0645
Is this your company? Let visitors to Personal Care Magazine know about your business. Contact Chris Vincent today to talk about extending your company entry in this directory.
Featured Supplier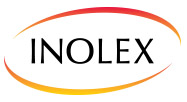 INOLEX is a leading global cosmetic ingredient company at the forefront of innovation in the categories of alternative preservation, silicone alternatives, conditioning agents, film-formers, and palm alternatives. Guided by the principles of green chemistry and INOLEX's commitment to ingredient safety, our cutting-edge sustainable and plant-based...