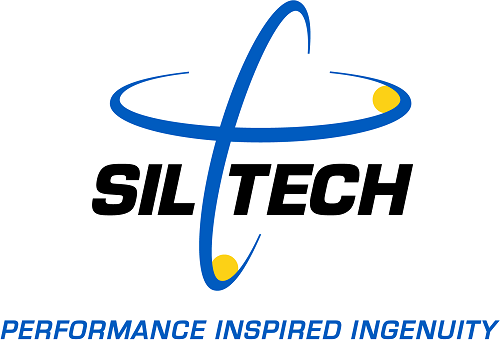 Siltech
225 Wicksteed Avenue

Toronto
M4H 1G5
Canada
COMPANY INFORMATION
Siltech specializes in the development, manufacturing and marketing of a full line of organo-functional silicone compounds and related products for a wide range of personal care applications. As an Innovation company Siltech has built a reputation of creating novel silicones for customers with new applications. Siltech offers solutions for improving various functional attributes such as wetting, conditioning, emulsification, film formation, tactile modification, gloss, and dispersing in cosmetic formulations and specializes in customization to meet customer needs. Siltech has more than 30 years of experience and two manufacturing facilities capable of equilibration, hydrosylilation, quaternization, amidation, phosphation, esterification, and more. As silicones continue to contribute to the formulation of new and novel personal care products, Siltech remains committed to lead the development of unique and sophisticated offerings to support this growing industry. We welcome the opportunity to partner with our customers, as we believe this results in the creation of the most formulator friendly, cost-effective silicone specialties. By working closely with our customers, Siltech creates many products that are unique and exclusively used by partnering formulators.
Siltech continues to help cosmetic chemists improve the sustainability of their newest creations, by offering new ingredients and formulations that utilize largely biobased carbon content. Siltech's invert emulsifier, Silube 316, excels as the basis for Biopreferred formulations. To learn more, visit Siltech's website.
Siltech launched several new offerings in 2021, including Silmer Sustain-H, Silube PCH, Silsurf Di-T108 and new formulations showcasing the unique benefits offered by Siltech CE-2000.
Silmer® Sustain-H is a 90% biobased carbon content elastomer gel that provides premium benefits for skin, makeup and sun care applications. Silmer® Sustain-H utilizes renewable hemisqualane as a carrier, thereby imparting premium benefits in a more sustainable product. The high biobased carbon content for the product allows for sustainable formulating, as demonstrated in by Siltech's skin care formula Sustainable Hydration. This invert emulsion cream spreads easily, has a pleasing sensorial and an overall biobased carbon content of more than 90%!
Silmer® Sustain-H:
Ensures uniform powder dispersion
Elicits premium sensorial with extended playtime
Excels as an emollient
Imparts cushion during application
Siltech's high molecular weight branched ester Siltech® CE-2000 provides superior pigment dispersion over traditional market offerings, such as Octyldodecanol, Castor Oil and Polyglyceryl-3 Diisostearate. Siltech® CE-2000 is an oil-soluble, non-comodeogenic citrate ester of a guerbet alcohol that exhibits unique wetting properties, resulting in performance across multiple applications that is unparalleled. In addition to exceptional pigment dispersion, it imparts soft cushion in lipsticks, excellent emolliency in skin care, and exceptional compatibility and functionality in sun care. As an inorganic and organic UV filter dispersant, Siltech® CE-2000 imparts a significant in vitro SPF increase in sunscreen formulations as compared to C12-15 Alkyl BenzoateThe composition and wide-ranging compatibility of Siltech® CE-2000 make it ideal for sticks and press powders in addition to creams and lotions.
Silube® PCH is a versatile non-tacky invert emulsifier that imparts stability across a wide range of personal care formulations, most notably creams and sunscreens. Resulting emulsions exhibit long-term stability and offer superior hydration versus regular (O/W) emulsion counterparts. Silube® PCH additionally compatibilizes organic UV filters resulting in optimized SPF performance. The wide-ranging benefits of Silube® PCH are featured in our formulation Under Cover. Under Cover is a 30 SPF formulation that highlights the benefits imparted by Silube® PCH, namely superior UV active dispersion and invert emulsion stabilization.
Consumers continue to seek sulfate-free cleansing options, but aren't willing to sacrifice on foaming properties. Insert Silsurf® Di-T108, a novel adjuvant surfactant offering superior foaming properties and mild conditioning. The addition of just a few percent of this mild surfactant dramatically enhances foam response and stabilizes fragrances in shampoo formulations. 5% loadings of Silsurf® Di-T108 and SLES were dosed into a clear shampoo formulation, FH195. Silsurf® Di-T108 provides foam height similar to SLES in the finished formulation. Although Silsurf® Di-T108 may function as a primary surfactant for shampoo formulations, the product excels as a secondary surfactant, enhancing foaming properties and stabilizing fragrance. This product is featured in our formulation Silky Silsurf Shampoo.
PRODUCTS AND SERVICES