Solabia
29 rue Delizy

Pantin Cedex
93698
France
+33 1 48 10 19 40
+33 1 48 91 18 77
COMPANY INFORMATION
Present in the cosmetics, pharmacy, nutrition, biotechnology and microbiological diagnosis sectors, the Solabia Group, with its six production units, has complementary expertise that enables it to offer an extensive range of active principles and ingredients used throughout the world by the cosmetics, pharmaceutical and food industries.
Our research and development centres group together more than thirty international calibre researchers whose original expertise – driver of innovation – enables us to completely master the techniques of biocatalysis, enzymatic synthesis, fermentation and plant extraction. This complementary expertise enables us to create innovative products as well as partnerships with both our customers and internationally renowned research organisations.
PRODUCTS AND SERVICES
Featured Supplier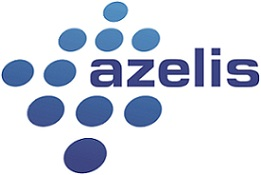 Azelis is a global specialty chemicals distributor focused on providing market leading technical service, coupled with strategic partnerships with world class ingredients producers. Driven by a dedicated team of personal care specialists in Americas, Asia Pacific and EMEA, Azelis brings to the market regulatory advice, product and trend...