Ichimaru Pharcos Co Ltd
318-1 Asagi

Motosu City
Gifu
501-0475
Japan
+81 58 320 1032
+81 58 320 1039
COMPANY INFORMATION
We Ichimaru Pharcos a global company that contributes to the "health and beauty" of people all over the world by providing high-quality products through research/development and technology innovation in Japan.
After the establishment in 1959, ICHIMARU PHARCOS has become a global leader in Research and Development of natural active ingredients for the cosmetic industry. Locating in Gifu prefecture, Japan, the company has gained reputation and trust from world leading cosmetic brands including small scale cosmetic manufacturers for efficient support and service.
ICHIMARU PHARCOS provides more than 1,000 ingredients from natural resources to cosmetics and food industries all over the world.
New Products

Fairy Flora K-1
https://www.ichimaru.co.jp/english/brand/fairyfloraK-1/
Fairy Flora K-1 restores natural skin flora. This product uses a special lactic acid bacteria found in Japanese rice. Fairy Flora K-1 nurtures beneficial bacteria and improves sensitive and troubled skin.
BURGEON-UP
https://www.ichimaru.co.jp/english/brand/burgeon-up/
BURGEON-UP upregulates RSPO1 secretion from dermal papilla, and elongate the hair follicle by promoting transition from Telogen (resting phase) to Anagen (growth phase).
SpringMint
https://www.ichimaru.co.jp/english/brand/springmint/
SpringMint suppressed production of extracellular ATP from early senescent epidermal cells. This product is a 100% natural ingredient that uses organic peppermint.
Wamino-BonBon
The combination of ingredients indigenous to Japan helps create a good feeling to skin, hair and formulation.
CHRONO CHARDY
The biological clock is a new target of rejuvenating skin. CHRONO CHADY maintains the skin biological clock.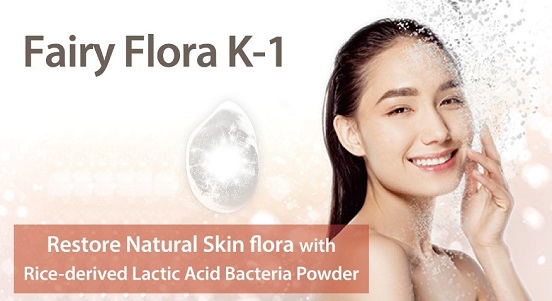 PRODUCTS AND SERVICES