Manufacturer moves closer to 100% deforestation-free palm oil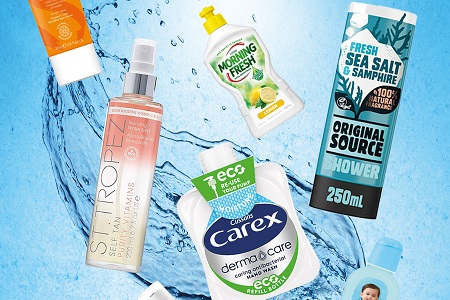 PZ Cussons has announced progress against all five strategic objectives in its 2020 Palm Oil Action Plan. The Plan is the company's roadmap towards sourcing 100% of its palm oil from producers independently verified as compliant.
PZ Cussons reports it has met 11 of its 16 goals, including sourcing 100% of Crude Palm Oil (CPO) & Palm Kernel Oil (PKO) from suppliers that have NDPE commitments which align with its own. This validates its decision last year to extend the deadline for this target to enable further engagement with Nigerian traders and small-scale artisan sources to inspire them to make their own NDPE commitments.
The company also reports 98% of the CPO & PKO it uses is fully traceable to the mill (vs 97% in Dec 2019 and 86% in Oct 2018 when the Palm Oil Action Plan was first published).
Neill Craigie, regional managing director at PZ Cussons, said: "The last six months have been dominated by COVID-19. The global disruption caused by the pandemic has completely changed the nature of what projects have been possible for us. However, our commitment has never wavered and we have found new ways of working to keep driving momentum."
These new ways of working include maintaining social distancing and spraying disinfectants while supporting smallholder farmers on-the-ground in Kapuas Hulu, Indonesia, as well as providing support and advice via mobile calls and messaging.
PZ Cussons has also broadened the scope of the derivatives it traces to include all palm derived ingredients used by third-party manufacturers and complex ingredients that may contain traces of oil palm. Previously it had focused on addressing palm oil in its direct supply chain – about 95% of the total volume of palm oil it uses.
"We truly believe that to secure a long-term, sustainable supply of palm oil we must include all palm oil derivatives we use – directly or indirectly – no matter how complex they may be. Following the success of addressing 95% of our volume, our team has been working immensely hard to identify the small fractions of palm oil we use which make up the remaining 5%, the most intricate part of our supply chain," said Neill Craigie.
Other News