Advanced solutions for antipollution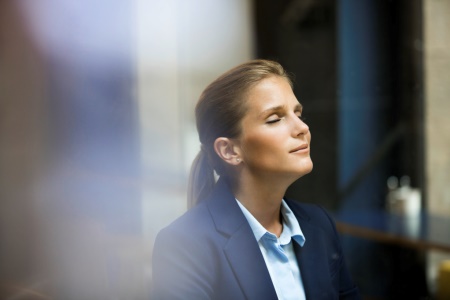 Givaudan Active Beauty will engage your senses with its innovative launches crafting from the expertise and the creativity of the team allowing you to be fascinated.
Considering that antipollution is a complex and challenging topic for the cosmetic industry as pollution is a multi-faced enemy because of the different damages it can cause on the skin and on the hair, Givaudan Active Beauty brings advanced solutions to prepare the future of antipollution products.
With the launch of its specific catalogue antipollution, Givaudan Active Beauty presents, through different actives, a new way of considering pollution control by offering the opportunity
to include an anti-pollution activity at each step of the daily beauty routine. Active Beauty experts' recommend to prevent, cure and repair the damages of pollution on the
skin and on the hair, exactly as people are already used to protect themselves from the sun.
Leading the trends of inspiration for tomorrow's products, Givaudan Active Beauty has designed a new way of engaging consumers' senses with fragrances and active ingredients at the same time. The synergies between the marketing and the biologists' teams craft a new trendy and inspirational fragranced concept: The Augmented Soaps Box.
Be conquered by the visual, smell and benefits of its 9 various soaps allowing you to be hydrated with the "Ice Cube Soap" including HydrintenseTM & Questice® plus, to get a pure complexion with the "Antipollution soap" including NeurophrolineTM & Muciliance® Fruit and to rediscover your skin with the "make up remover soap" including SoftoliveTM & Vitamolive. This concept box offers products combining long-lasting effects, multi-sensory experiences, unique and pleasant textures and non-aggressive & natural formulae.
Givaudan Active Beauty has recently launched two new active ingredients. The first one is patented bio-active ingredient acting on keratin infrastructure called ResistHyal™. The expertise of Givaudan Active Beauty's formulation team creates an ultimate 7 in 1 hair beauty enhancer that will revolutionise the hair care market and meets consumers' expectations for multifunctional products. Formulated from a very pure and natural formula with the powerful active ResistHyal™, Givaudan Active Beauty has created an Under Control Spray, a 2 in 1 pure water based fine mist to apply on your hair and fragrance them. This 97% natural spray will definitely control your entire hair volume and protect the hair fibre while bringing anti-frizz, shininess, hydration, softness and smoothness.
Revivyl™, the second new active ingredient, is the very first holistic skin renewal accelerator inspired from stem cells and metagenomics research. This multifunctional active ingredient, dedicated for all skin or body care formulas, is a plant-extract coming from Orobanche rapum. Exhaustive in vitro and ex vivo studies have demonstrated that Revivyl™ has 6 holistic reactivation effects on the global skin regeneration
cycle:
1. Protection of skin stem cells
2. Reactivation of cellular metabolism
3. Stimulation of cellular differentiation
4. Reinforcement of skin barrier
5. Reactivation of natural exfoliation
6. Active protection of skin microflora
To demonstrate all these effective claims, Givaudan Active Beauty has created a new marketing concept: S3D® Millésime. Inspired by the luxury codes of Champagne, its glittering pink gold colour and its sophisticated fragrance evokes the prestigious image of Champagne Rosé, enabling it to represent the finest skin care product of the market and to create a unique beauty experience. S3D® Millésime has an extremely light and fresh texture with a satin-touch allowing to protect, hydrate and rejuvenate the skin. Thanks to its skin-fusion sensation, the skin microbiota is now protected and the whole skin seems more beautiful and younger.
Other News
Featured Supplier

ADEKA has been focused on the European Personal Care market for more than 20 years.
We are specialized in manufacturing Raw Material for the cosmetic and hygiene industry.
Our team of cosmetic chemical experts is committed to maximize customers' benefits, gained from the products we offer. Our objective is to make a better world by...