Flexible film-formers stand up to intense visual culture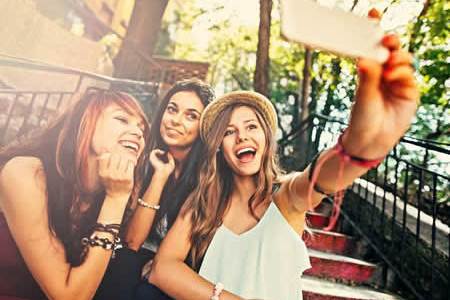 In the world of visual culture today, looking good at all times has become mandatory among consumers. With social media, 'selfies' and smartphone features like FaceTime, the digital age has created the obsession to look camera ready for any occasion—at any time. This desire for 'pixel perfect' and professional results has required cosmetic products of all kinds to provide exceptional performance.
Concealed blemishes, masked skin imperfections, a flawless skin appearance are now the norm among the benefits that products provide. In addition to these benefits, cosmetic products must also have extended wear properties to last throughout the day (and sometimes night!) as the consumer does not always know when the next group selfie is going to happen. This combined with the active lifestyle of many, and improved long wear becomes even more important as consumers don't have time to continuously reapply products.
The challenge is to not compromise long wear performance with product comfortability. If a cosmetic product is going to be worn throughout the day then it should be comfortable for the consumer too. Sticky, tacky, cracking, drying, are just some of the issues that arise for many 'long wear' products on the market today, usually containing trimethylsiloxysilicate. Trimethylsiloxysilicate (also known as TMS or MQ), a highly cross-linked silicone resin, is used for its film-forming properties. It provides a variety of benefits such as holding pigments in place for extended wear in colour cosmetics as well as providing water-resistance in sun care formulations. While this commonly used resin has its advantages MQ materials still need improvement for enhanced formula performance and feel.
Standard MQ resins form a hard, brittle film that can feel uncomfortable and be drying on the skin. These unwanted effects limit the potential of extended wear formulations. With extended wear categories only continuing to grow, the desire to improve MQ-like materials becomes even greater.
The impact of visual culture requires a long lasting effect with comfort. For improved long wear, Grant Industries has introduced new film formers. Hybrid Granresin MQI-2450 and Granresin MQI-T50, water-coated Granresin SiW-MQIZ, and sol-T Granresin PMSQ-FLUID resolve the issue of long wear without sacrificing performance by offering more flexible and durable film formers.
Other News
Featured Supplier

At Innospec, designing innovative personal care products is our specialty and by pinpointing what's integral to beauty today, we're able to present a portfolio of customer-centric solutions in hair care, skin care and intimate care. We feature best-in-class stand out ingredients such as, Sulfate-Free Surfactants, Specialty Silicones and...