Body Souffle
This truly unique texture will quench your skins thirst, leaving a smooth cushiony after feel. A cold process emulsion using Jeesperse CPW-CG-T-02
Phase
Product
INCI Name
Supplier
Volume
A
Deionized Water
Deionized Water
42.80
GLYCERIN 99.7% USP
Glycerin
Jeen
4.00
B
JEESPERSE® CPW-CG-T-O2
Cetyl Alcohol, Sodium Acrylate/sodium Acryloyl Dimethyl Taurate Copolymer, Polysorbate 80, Glyceryl Stearate, Caprylic/ Capric Triglyceride
Jeen
8.00
C
Dissolvine Na2
Disodium Edta
Akzo Nobel
0.20
D
JEECHEM® DIA
Diisopropyl Adipate
Jeen
2.50
JEECHEM® ICS
Isocetyl Stearate
Jeen
2.50
COCONUT OIL
Cocos Nucifera (coconut) Oil
Jeen
2.00
JEECHEM® HPIB
Cyclopentasiloxane, Hydrogenated Polyisobutene, Dimethicone Crosspolymer-3
Jeen
5.00
E
SI UFTR-Z
Ultra Fine Titanium Dioxide (and) Methicone
US Cosmetics
2.00
F
Deionized Water
Deionized Water
Jeen
30.00
G
JEECIDE® CAP-5
Phenoxyethanol, Caprylyl Glycol, Potassium Sorbate, Water, Hexylene Glycol
Jeen
1.00
Preparation:
1 Mix Phase A at room temperature. 2 Add Phase B and mix until batch is totally uniform. 3 Sprinkle Phase C and mix. 4 Add Phase D ingredients one at a time and mix well. 5 Sprinkle Phase E and mix until batch is uniform. 6 Add Phase F (water) and continue mixing and recirculation 7 Add Phase G and mix well.
Notes:
Appearance White Mousse Texture pH 5.5-6.2 Viscosity 100,445 cps @ 0.3rpm w/Spindle #64 Using a Brookfield LV Machine. Stability @ RT/45C° / FT Start Date 1/1/2012 Stability @ RT/45C° / FT End Date 3/31/2012
Featured Supplier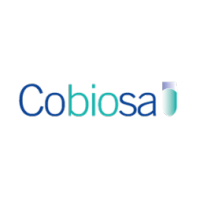 Cobiosa is an independent company with over 45 years of experience manufacturing and developing effective active ingredients for skin and hair cosmetic treatments. Our specialty is the production of botanical extracts from the Andean region and the extraction of natural active ingredients. 
Our solid experience, high...